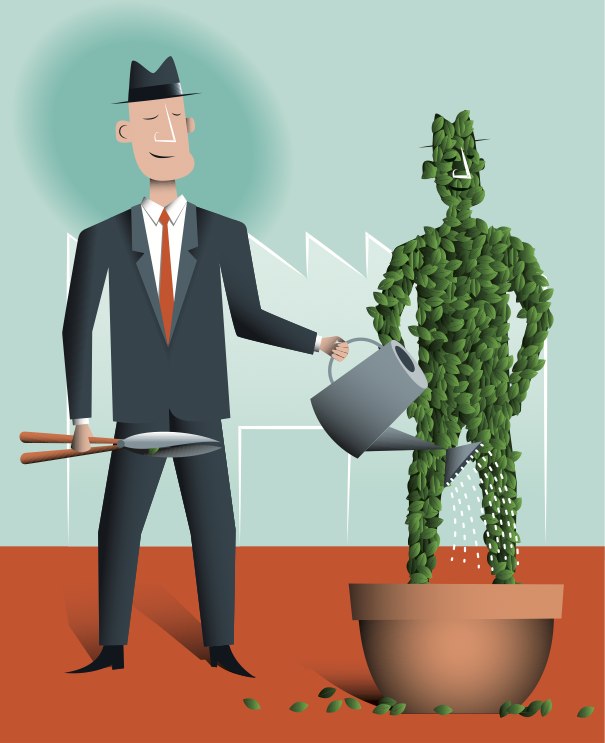 Generating the right content to power the lead funnel was one of the topics discussed during a panel session, titled: Models For Mid Funnel Content Campaigns at the B2B Content2Conversion Conference.
Moderator Clayton Stobbs, Director of Client Experience for Compendium, and panelists Rob Yoegel, Content Marketing Director for Monetate and Thomas Koletas, SVP of Advertising Sales for Madison Logic, shared real-world success stories from lead nurturing campaigns, including warming up stagnant leads and accelerating the conversion rates targeted accounts entering the pipeline.
In the session, Stobbs cited research from the Custom Content Council,which indicates that 70% of consumers prefer to learn about companies from original content rather than ads. "Advertising will always be important," he said, "but when you're looking at what we need for our funnel strategy, people want content."
Stobbs suggested marketers develop 30 ideas relevant to your prospects and customers, and what they do with their marketing initiatives. He added that marketers should use these ideas to incorporate content into everything they'll need to push prospects through the lead nurturing process.
"Monetate has seen success in webinar promos, especially among mid funnel nurture stage prospects," said Yoegel. "We initiate the conversation by offering a welcome email to potential customers. That welcome email gives them an overview to the type of content and information they'll receive from us, and can opt out at any time of the process. Few ever really opt out of our webinars.'"
According to recent Madison Logic Lead Focus data, leads from content are often not called or emailed for up to two weeks. In addition, the average B2B buyer is in research mode for about four to 10 days.
To get leads through the middle of the funnel, Koletas said marketers should nurture them instantly, fine-tune marketing automation with intent data and use CRM retargeting. "The quicker you can get your message in front of your leads, you'll see better success," he added.

Putting Lead Nurturing Into Practice
On the heels of the 2013 SiriusDecisions Summit, Christine Elliott, Associate Director of Crowe Horwath, a public accounting and consulting firm, discussed the benefits of lead nurturing campaigns in a session titled Building A Multi-Touch Lead Nurturing Program.
"Lead nurturing enables marketers to identify key prospects, track and stay with them until they're ready to make a purchase," said Elliott. "For me, the marketing-qualified lead is the 'big deal.' We have several white papers that are being downloaded, but it's critical to identify those that matter to sales.
In the past, Crowe Horwath would receive a lead and have the inside sales team contact the prospect. "We asked questions like, 'Are you interested in our services or are you just researching," Elliott said. "Although we would set up a meeting with the prospects, they said the solution wasn't a need at the time and we lost sight of them. We then began to shift our focus to the leakage in the funnel."
Crowe Horwath partnered with custom content marketing firm Content4Demand to create a lead nurturing strategy, as well as to understand the process of lead qualification and creating common terminology among sales, marketing and partners.
"The Content4Demand process was great because they would have an introductory session to discuss their services, and offered us ideas," noted Elliot. "Our ideas were placed into an abstract and then placed into an outline. By the time we got to drafting content, there were already buy-in and little revisions were made."
---
A special thanks to everyone who joined us at this year's B2B Content2Conversion Conference. For all those interested in viewing a recording of this session and others, please click here.