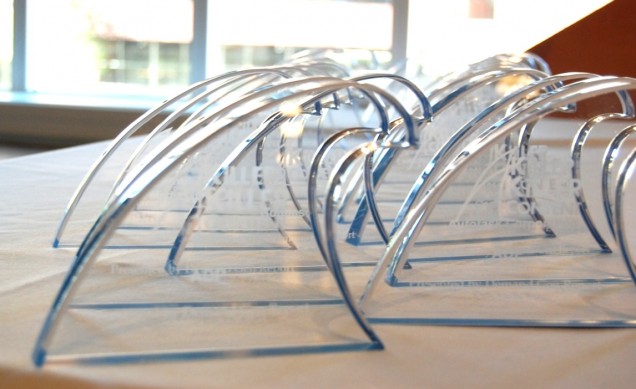 Demand Gen Report has announced the winners of the fourth annual Killer Content Awards, recognizing organizations that have raised the bar in content marketing strategies and campaigns.
Winners will be honored at the B2B Content2Conversion Conference (Feb 16-18), an educational and networking event focused on helping B2B marketers develop, map and optimize content marketing strategies. The awards ceremony will be held at the Hyatt Regency Gainey Ranch Resort in Scottsdale, Arizona.
"We've seen significant growth in the number of submissions for The Killer Content Awards, and are proud to honor these innovative campaigns and tactics that drove successful engagement for these best-in-class organizations," said Andrew Gaffney, Editor for Demand Gen Report. "Content clearly has become a competitive differentiator for B2B marketers. Content such as white papers, E-books, infographics and interactive assessments can help B2B organizations communicate a specific message to their target audience."
More than 100 nominations were received this year, a 20% increase from last year, and since its inception, the Killer Content Awards SlideShare has received nearly 58,000 views. Four 2015 KCA winners will present at the Content2Conversion conference next week, sharing insights from their successful campaigns. They include:
GLASSDOOR: Alicia Garibaldi, Senior Content Marketing Manager, Multi Touch Campaign winner
DELL: Jolene Melancon, Marketing Automation Manager, Nurture Content winner
EMC: Terri Schmidt, Director, Online Merchandising, Buyer Focused Content winner
CISION: Jeremy Barlow, Marketing Automation Manager, Influencer Campaign winner
A complete report outlining these winning campaigns and their respective best practices will be released during the event. The complete list of 2015 KCA winners includes:
Seagate: Interactive Campaign
Offerpop: Multi-Touch Campaign
Quintiq: Nurture Campaign
Dell: Nurture Campaign
Marketo: Measurable ROI
TopRank Online Marketing: Influencer Campaign
Trapit: Buyer-Focused Content
EMC: Buyer Focused Content
Optum: Multi-Touch Content
Influitive: Multi-Touch Campaign
Cision: Influencer Content
Unitrends: Interactive Content
Panasonic: Combination of Paid, Earned and Owned Media
Experian Marketing Services: Measurable ROI
Microsoft Visual Studio: Buyer-Focused Content
Glassdoor: Buyer-Focused Content
Lattice Engines: Buyer-Focused Content
Penton's Design Engineering & Sourcing Group: Interactive Content
The Trade Desk: Interactive Content
SAP & Avnet: Nurture Campaign
Hosted by Demand Gen Report, the B2B Content2Conversion Conference is an educational event focused on strategies for mapping, developing and utilizing content marketing to nurture the buyer relationship and enhance conversions. The event will be held February 16-18 in Scottsdale, AZ at The Hyatt Regency Gainey Ranch.