PunchTab Launches Loyalty App For ExactTarget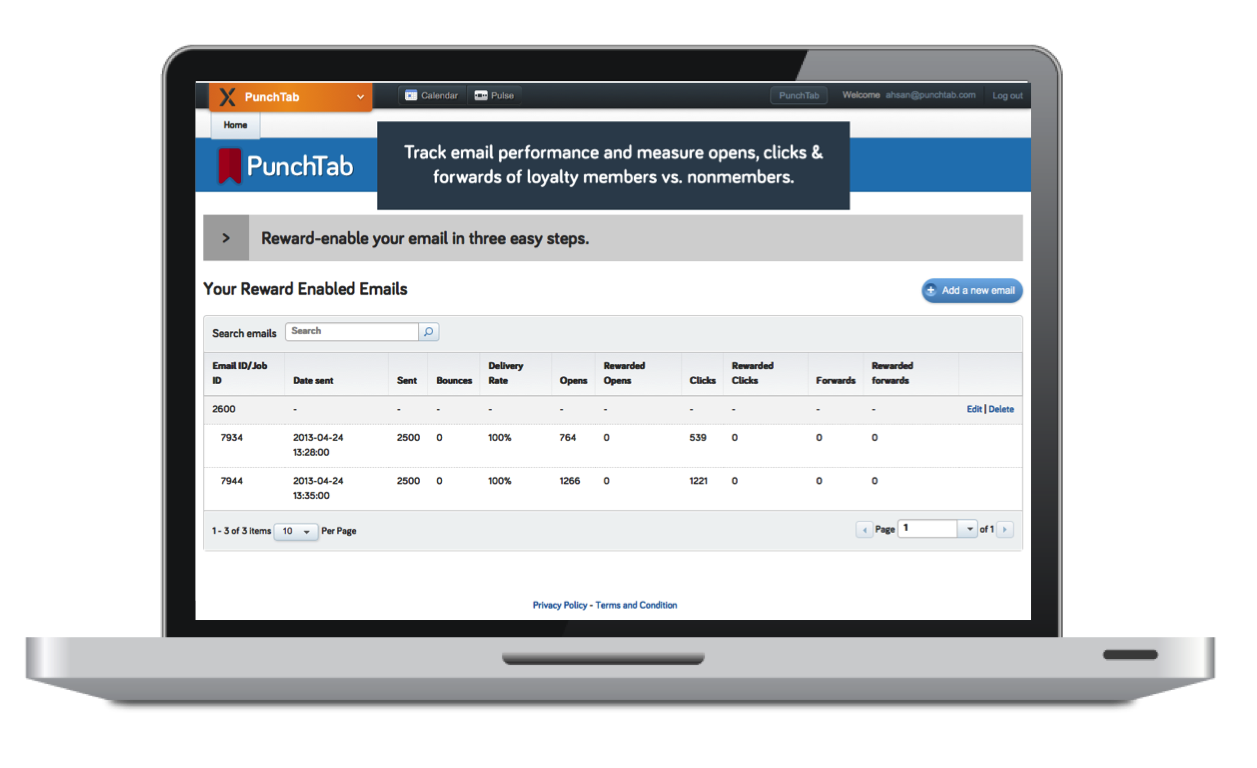 PunchTab, a multichannel loyalty and engagement platform, has released a loyalty app that will work with ExactTarget. The app, which will enable marketers to reward customer engagement and create loyalty from within email, is available on HubExchange, the recently opened app marketplace for ExactTarget.
PunchTab App for ExactTarget HubExchange is designed to integrate consumer behavior across web, social, mobile and retail with ExactTarget email. This provides marketers with a more complete picture of the consumer, according to company officials.
With the new PunchTab loyalty app, marketers can:
Reward users for subscribing, opening, clicking and forwarding emails and newsletters;
Understand and reward consumers for specific behaviors that lead to purchases on any channel;
Create complete consumer profiles that track and measure online and offline behaviors; and
Create dynamic, trigger-based communications that are more personalized and relevant based on behavioral data from the PunchTab platform.

"Right now, most marketing solutions out there don't talk to each other," said Angelo Sanfilippo, CMO at PunchTab. "This continuity delivers better results and quality engagement throughout the purchase funnel. Email is such a critical component to customer engagement that it's essential they work together to streamline marketing, create more personalized communication and tie together consumer behavior across all channels."
Ian Murdock, VP, Platform and Developer Community for ExactTarget, added: "Together with PunchTab, ExactTarget has further provided marketers an app ecosystem that creates loyalty and amazing customer experiences."