Buzzworthy B2B: The Latest News & Trends From September 2021
Written by Kelly Lindenau & Michael Rodriguez

Published in

Blog
Welcome back to Demand Gen Report's (DGR) blog series: Buzzworthy B2B. We've spent the past month watching the latest news and monitoring the hottest trends in the industry to curate the top research statistics, financial news, personnel changes and more to keep you in the loop. Check out all the latest happenings in the B2B space throughout September 2021 below!
Movers & Shakers is back to its former glory as Money Makers reclaimed its independence, proving that the B2B industry never stops, well, moving. From successful virtual events to exciting rebrands, let's see what shook the industry throughout September.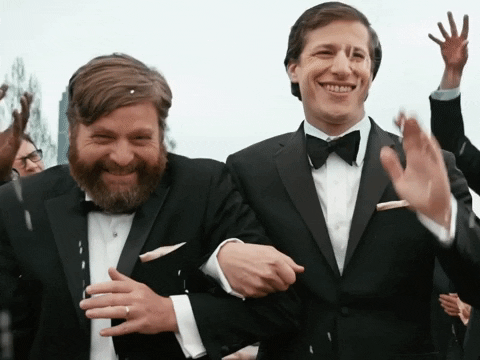 Best Of #B2BMX Highlights 2021 B2B Marketing Successes
Demand Gen Reportjust hosted itsBest of #B2BMX virtual event, a three-day recap of the most impactful and informative sessions from its 2021 #B2BMX series. This online celebrationhighlighted B2B marketers' successes in content marketing, account-based marketing (ABM), revenue operations (RevOps) and channel marketing, and revealed how personalized, experience-focused strategies are the keys to the digital B2B future. Check out our full recap of the event for more juicy insights and best practices from 2021!
Terminus Acquires ZylotechFor New CDP Platform
Terminus acquired Zylotech and will rebrand the B2B intelligence platform into Terminus CDP. The new platform will allow Terminus to constantly enrich its account data and provide its users with account activity analytics they can leverage for go-to-market success.
Cordial Hires New VP Of Marketing
Cordial, a cross-channel marketing platform, appointed Carrie Parker as its new SVP of Marketing. With more than 20 years of experience in marketing communications and digital strategy, Parker will help the company drive business growth and accelerate its expansion into new markets.
LinkedIn Celebrates All Things ABM At I Heart ABM
This month saw marketers gather on LinkedIn Live for the fourth annual I Heart ABM event from LinkedIn Marketing Solutions, a recap and analysis ofABM's evolution. This year's event explored ABM's transformation into an experience-basedstrategy,and how marketers are aligning their Demand Gen and ABM teams to deliver1:1 account experiences that drive meaningful engagement and revenue.
Money Makers
"Money, money, money, always sunny..." Oops, don't mind us. We're just having an ABBA moment over here as we examine the companies that raked in the big bucks.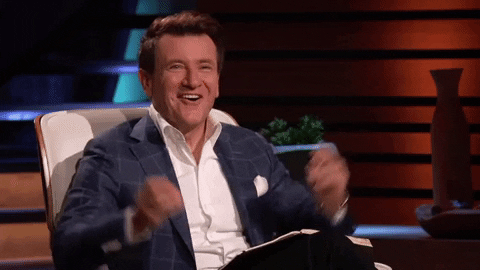 Sendoso Closes $100M Funding Round
Sending platform Sendoso recently closed a Series C funding round, generating $100 million and bringing its total raised funds to $152 million. The company will use the funds to accelerate the expansion of its global footprint, hire new employees and build on its product offering to enhance B2B sending strategies for European markets.
Plannuh Secures $4.1M In Equity Funding
Plannuh, a cloud-based marketing leadership platform, raised $4.1 million in an equity funding round. The company will invest the money in new AI forecasting and recommendations technologiesto provide its users withmore relevant and accurate data insights.
Botco.ai Builds Up Chatbot Analytics With $3.6M Seed Funding
Botco.ai, an AI powered conversational marketing platform, secured $3.6 million in additional seed funding from VamosVentures. The company plans to further develop its platform's chatbot analytics and CRM integrations to help users drive greater engagement in digital channels.
Freshworks Goes Public With $10B Valuation
SaaS solution provider Freshworks raised $1.03 billion and sold 28.5 million shares of stock during the first week of its IPO, bringing the company's valuation to $10 billion. The company will leverage the funds generated to expand its product offering into India and other international markets.
They say that growth is a natural part of life, and B2B organizations took that seriously this month as they expanded their platforms to bolster their data and engagement offerings.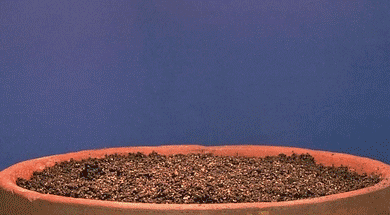 Forrester Unveils New Services For Forrester Decisions
Earlier this month, Forrester enhanced its customer-focused strategy and research offering, ForresterDecisions. The updated portfolio includes new market trend insights, strategic frameworks and guidance sessionsto help B2B marketing leaders make more informed decisions when tackling challenges with customer experience,martech and product management.
Alyce Unveils Smart Gifting Solution
Gifting platform Alyce unveiled a new suite of AI-powered gifting features with the launch of its Smart Gifting platform. The platform includes gifting intelligence features and global partnerships to enhance its users personalized sending, direct mail, swag and Ee-gifting initiatives, helping marketers create memorable customer experiences and accelerate pipeline and deals.
ON24 Revamps Engagement Hub With Live Webinar Viewing
ON24 announced that users of its Engagement Hub platform can now view live webinar broadcasts from its Webcast Elite solution. This will allow users to unify their live and on-demand webinar content to increase buyer readiness and event engagement, drive audience interest and enable partner interactions froma single content hub.
It's always nice to know what's working and what's not to benchmark yourself against your peers, so we've curated some of the month's most interesting datasets to keep you in the know.