How To Keep The Sales Process Going During COVID-19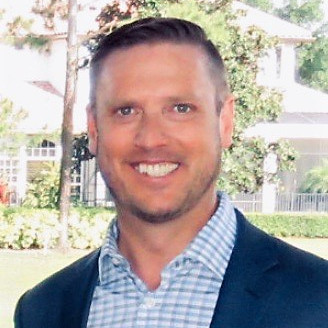 Over the last few months, the sales process has changed for both buyers and sellers. Buyers are expecting trustworthiness and reassurance, and sales professionals are figuring out how to connect with the prospects in a personalized, human way. As we look to keep our sales going, we must start by examining the new realities brought on by COVID-19.
Here are two major changes to the sales process thus far:
1. Payment Terms
There has been a palpable shift in payment terms with an increasing number of buyers requesting longer payment terms. There has also been an increase in quarterly or monthly payment term options. While we are starting to see a return to the more standard 12-month agreements with Net 30 payment terms, the reality is, payment terms are being negotiated more than they have in the past.
2. The People Involved
With more individuals and businesses working from home, executives have more time to hop on calls with customers and prospects. According to data from the Daily Briefing, there has been a 100% increase in directors and a 104% increase in executives joining sales conversations compared to pre-COVID levels. In addition, CFOs have been joining more calls since March, approximately a 91% increase from the previous year.
So now the question is, what do we do to adjust? Here are three suggestions to adjust your sales process to ensure you keep up with the changes.
Package Deals With Creativity And Flexibility
The impact of COVID-19 has forced many businesses to confront their terms and deal structure. In a time like this, flexibility is key, so it is important to evaluate what can be updated and apply them as needed. Offers such as penalty-free cancellation periods, month-to-month contracts or waiving onboarding fees can help your platform stand out from the competition. Whatever you can do to meet buyers where they are will likely be recognized and celebrated.
Conduct Term Discovery
Your goal should be to understand what stage your buyer is in their purchase process. The best way to find this out is by conducting an in-depth discovery call that directly highlights the "new buying process" we're all facing. This requires asking uncomfortable questions around things such as timing, budget, priorities and competitors. If a prospect is not going to buy, you need to find that out as quickly as possible so you can shift your focus. Try leaning into more direct questions to get concrete answers.
Commit To New Messaging
With each sale you make, assume it will reach the C-level desk at some point in your sales cycle. A CFO is going to be looking at a pitch from a completely different perspective than a director or executive. If your messaging doesn't speak to the C-level, it is time to make changes. Your sales pitch should answer the question: Why now?
If you have an offering you believe can truly help people, you won't stop selling. We must be flexible with our offerings and creative in how we package them. We must meet buyers where they are and not get caught up in the terms of a sales agreement. By conducting better discovery calls and adjusting our messaging, we can ensure we don't fall behind.
---
Dan Templeton is VP Sales, Mid-Market and Enterprise at Chorus.ai. Chorus records, transcribes, analyzes, and provides actionable insights into the conversations revenue teams are having every day.