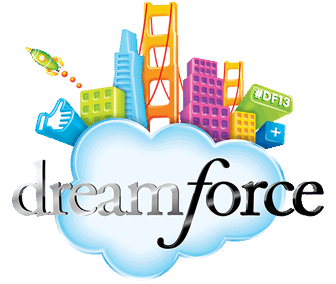 At Dreamforce, Salesforce debuted its revamped marketing hub — now dubbed Salesforce ExactTarget Marketing Cloud — as part of its Salesforce1 platform, a new set of technologies designed to deliver and integrate mobile versions of Salesforce-based applications.
The Salesforce ExactTarget Marketing Cloud is designed to integrate apps for email, mobile, social, web and marketing automation, into a single location. The marketing cloud also is designed to provide a consolidated view of every customer, help manage the customer journey and optimize content for every device.
Analysts who spoke with Demand Gen Report had mixed reactions to the new marketing cloud. Some pointed to a greater separation of B2B and B2C marketing tactics, while others saw it as bringing the two marketing disciplines closer together.
"Salesforce seems to consider B2B marketing automation as separate from B2C marketing automation, and may end up merging lead scoring and nurturing directly into its sales product," said David M. Raab, Principal, Raab Associates. "This would make it harder for marketing departments to justify paying for a separate marketing automation system, although I'd expect that larger or more sophisticated organizations could still make a successful case."
Jennifer Polk, Research Director for Gartner, had a different take. "A lot of what we heard in the keynote and vendor presentations was about individual buying habits bleeding over into the B2B world." She added that that new marketing cloud should help marketers reach the goal of "the Internet of customers — which was an often used phrase at the event — no matter who the customers are or what they are buying."
Shift To Cloud, Social And Mobile
During his keynote address unveiling the new marketing platform, Scott McCorkle, ExactTarget's President of Technology and Strategy, said, "We are seeing a profound platform shift to cloud, social, mobile platforms and marketers are leading the business transformation." He noted that integrations with Radian6, Buddy Media and Social.com give marketing teams social-listening capabilities. He said the Radian6 integration will provide marketers with insights from online conversations using real-time listening tools. He also explained that Salesforce Buddy Media enables marketers to manage, schedule and publish content. Salesforce Social.com supports the creation, optimization and automation of social ad campaigns.
"Organizations are moving from transaction-based relationships with their customers to relationship-based transactions," McCorkle said, adding that relationships have become a type of "currency." He said there is greater pressure on marketers to acquire, retain and act on a deeper customer data set, but the payoff is a higher lifetime value.
McCorkle said the tighter integration with Salesforce will enable marketers to input and analyze data from a variety of sources. "They can be looking at e-Commerce and web behavior, as well as data from the CRM," to help understand the customer journey and move them along the pipeline.
The marketing cloud can alert marketers to "any data element that wasn't there before," McCorkle said. He used Ford as an example, and there was a "connected" Mustang at the event as a demonstration. If a customer is driving past a dealer and needs service, an alert could be sent to the car to remind the customer that they need their 20,000-mile tune-up. "In addition, if there are empty service bays, the customers could get an offer for money off the service."
For B2B marketers, outside data such as company financial data, executive appointments and other relevant information, could be fed into the system.
Through the ExactTarget Marketing Cloud Journey Builder application, marketers can map customer journeys, define campaign objectives and map digital marketing interactions, such as email, mobile, social and web sites, to create personalized customer experiences that evolve based on consumer or customer engagement and ROI.
Adam Blitzer, VP and General Manager at Pardot, said the new marketing hub is designed to optimize content for mobile email, automate campaigns and make it easier for marketers to automate the process of personalizing email campaigns. "Email is still the lead application for interacting with customers, but marketers have struggled a bit with personalizing the communication. The objective is to optimize and personalize content for every channel and device."
Vendors Roll Out Predictive Analytics, Mobile Connectors
Predictive analytics was also a big topic at the shop. InsideSales.com unveiled Neuralytics, a predictive analytics platform designed to analyze response times, lead sources, list demographics, personality types, offer types, message media and a host of other data points to optimize results.
In a meeting with press and analysts at Dreamforce, CEO and Founder Dave Elkington explained that traditional lead scoring systems did not take into account the "contactability" of leads. He explained that when scoring a prospect, Neuralytics considers a number of external factors, including day of the week, time of the day and weather. The system also considers the ways a lead has interacted with the company in the past in considering the most effective contact method. "People are very fickle animals, and as a marketer and a sales person, you really have to optimize how you interact with every lead."
Silverpop launched Mobile Connector, a solution designed to enable marketers to link the Silverpop platform with their company's mobile applications.
According to Bryan Brown, VP of Product Strategy at Silverpop, marketers can now boost app usage, launch targeted promotions and feed mobile app activity data to the Silverpop marketing automation platform. This creates an opportunity for marketers to interact with their customers individually to boost overall customer experience.