Which Of These 6 Companies Will Win Our First B2B's Choice Award?
We've already done the hard part and narrowed down more than 100 submissions to just six finalists who set the bar high in 2018 with innovative and cutting-edge campaigns. Now, it's up to you to choose who will walk away with the coveted award at #B2BMX in February.
Our six finalists are Bluecore, Google Cloud, JDA, NBC, PathFactory and Sigstr. Each of the finalists have submitted a video detailing why they deserve to be the first B2B's Choice Award winner. You can watch all the videos here and be sure to cast your vote for the best campaign in B2B!
Bluecore Helps Retailers Thrive In The Amazon Age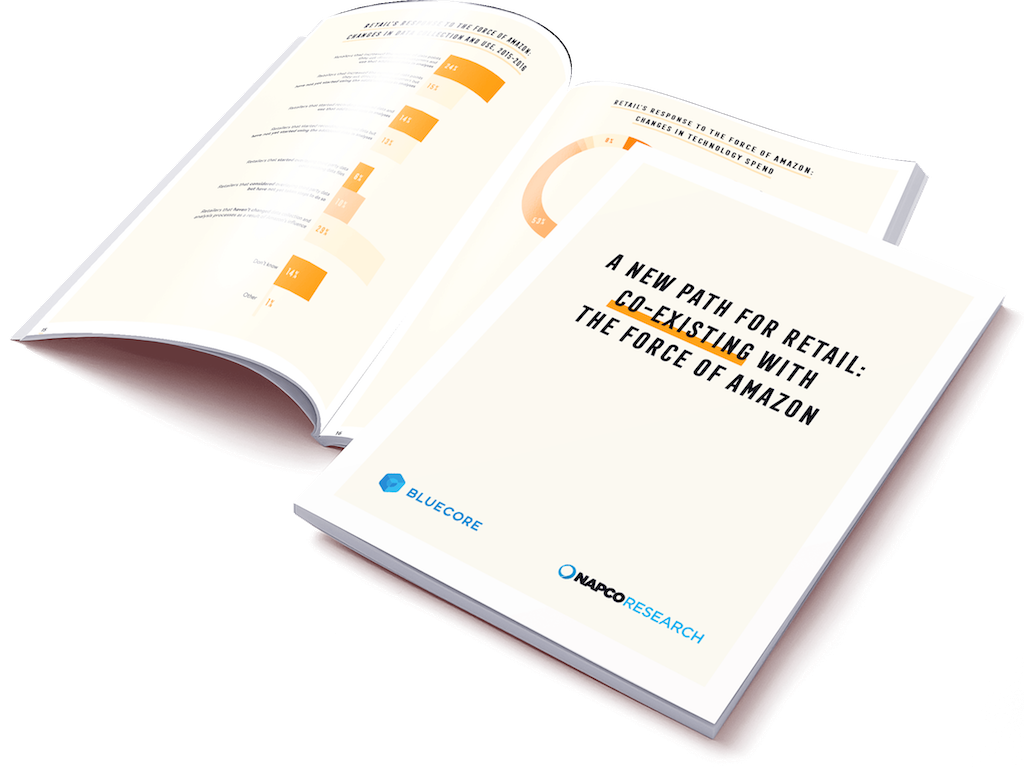 Bluecore, a retail marketing platform provider, wanted to help retailers compete in a digital age dominated by Amazon. The company saw Prime Day as a great opportunity to connect with prospects and help them prepare by creating a hub of Prime Day materials. This included a research report on how retailers can better meet customer needs, a Prime Day Playbook with tactical advice, an interactive infographic on Amazon's success video and a direct mail lottery ticket. The campaign resulted in 425% ROI, influenced roughly $568,000 in new closed/won business and created an additional $45,000 in open pipeline.
Google Empowers The Cloud

Research shows today's workforce spends an average of 4.6 hours in browser-based business apps. To help businesses better understand this shift, Google launched a "Cloud Workers" campaign that aims to highlight how cloud-native devices increase employee collaboration and productivity, while also decreasing the demand for IT support. The campaign was launched at the Google Next event in San Francisco, with a Cloud Worker demo that engaged 500 people. It was then followed up with a webinar series, E-books and white papers — just to name a few — that detail the new age of cloud workers and demonstrate how cloud workers can provide their businesses with a competitive edge.
JDA Inspires And Celebrates Women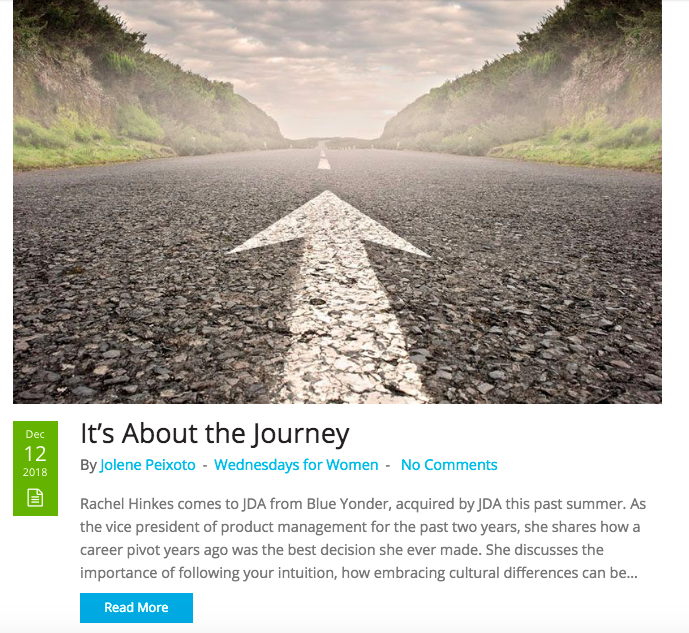 Retail and supply chain software provider JDA is dedicated to developing and empowering high-potential women in the technology and supply chain industries. In addition to its "Winning Leadership" program, the company created a "Wednesdays for Women" blog series. Every Wednesday, a new blog is published that focuses on the women who work at JDA, female executives who are JDA clients and more. The blogs are designed to share best practices, personal anecdotes, career advice, etc. In just over a year, the company has published more than 50 blog posts that amassed roughly 14,000 page views.
NBC Investigates The State Of Pay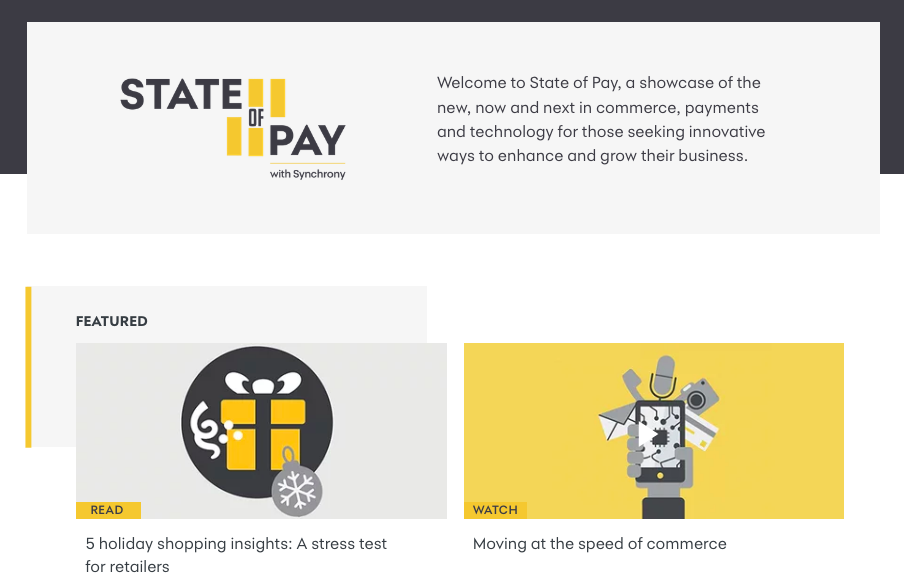 Technological advances are not only changing the way businesses go to market, but they are also altering how consumers shop. NBC News Brand Studio and Synchrony Financial teamed up to investigate this topic further. Together, they created a new content series, "State of Pay," which showcases the new, now and next in business commerce, payments and technology. The series includes video interviews, written analysis and reports that explore topics such as voice commerce, interactive retail and customer communities. State of Pay, which is hosted by business journalist and certified financial advisor Bobbi Rebell, has racked in over 18,000 page views, as well as nine million impressions on social media.
PathFactory Takes On The GDPR Wars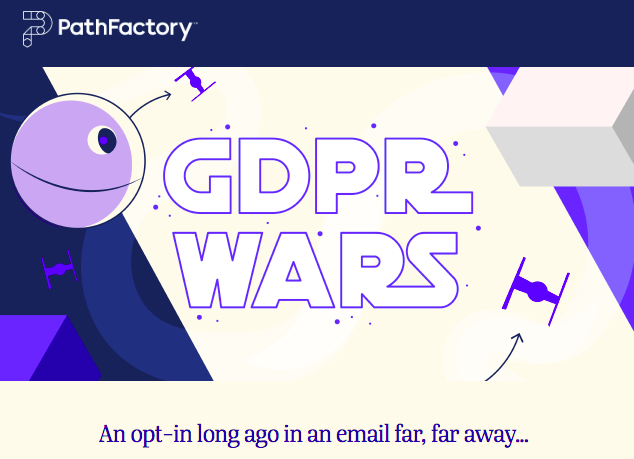 For most marketers, 2018 was the year of GDPR — and as a result, it was also the year of losing a significant portion of their database. In order to get ahead of this issue, content activation platform PathFactory decided to send out a double-opt in email that was sure to stand out from the rest. In a GDPR Wars email, the company pledged its allegiance to data transparency and security, and invited subscribers to join them on the right side of GDPR. The campaign proved successful and performed 241% better than PathFactory's average emails.
Sigstr Celebrates The Email Signature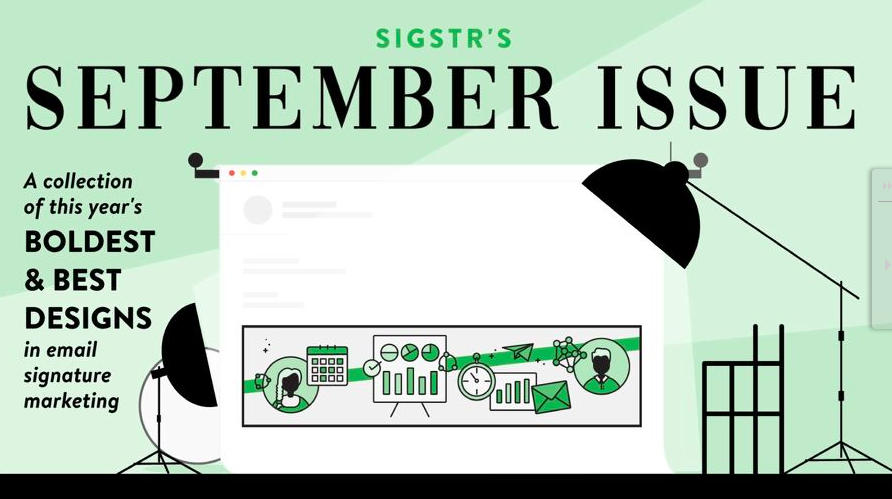 Who says B2B marketing can't be fun? Sigstr, an email signature marketing platform, decided to take a page from the fashion playbook and created a "September Issue of Email Signature Marketing." The Vogue-inspired collection includes a roundup of the 50 top banner designs across categories such as account-based marketing, events, products and even GIFs. The issue aims to celebrate Sigstr customer success and inspire others with creative banner designs. Within four days of publishing, the September Issue surpassed the view count of all of Sigstr's previous E-books and case studies. According to Sigstr, "every email is a fashion show and your company's email signature is the runway."
Which campaign is your favorite? Cast your vote today before voting closing on January 21st!