There is a recurring question that arises when assessing B2B campaigns and demand gen initiatives: what's working? Progressive B2B organizations are putting a bigger emphasis on producing relevant messaging and content, as well as making it easier for buyers to research and make purchase decisions on their own terms.
Conversica aims to help businesses discover their most interested prospects to drive revenue opportunities. Its AI-powered assistants are positioned to initiate contact, intelligently interpret replies and craft tailored responses to engage prospects until they are ready to speak to a representative.
Conversica unveiled new capabilities to its conversational artificial intelligence (AI) platform, as well as new additions to its executive team, after a successful first half of 2017.
A recent study by Conversica revealed that B2B companies are spending 50% of their marketing and sales budgets on generating leads that are never pursued. Nearly half of both marketing (46%) and sales (43%) respondents noted that leads are "extremely" important for creating alignment between both teams.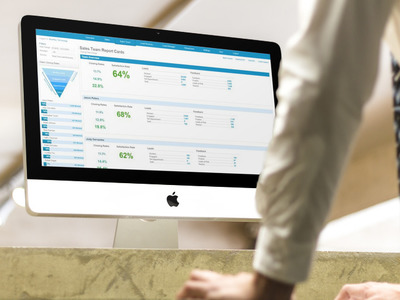 Conversica is an artificial intelligence (AI) solution designed to help marketing, inside sales and sales organizations engage prospects with the highest propensity to buy.
Features/Functions
The solution's artificial intelligence is positioned to initiate email conversations and analyze replies by automatically extracting information and interpreting the lead's intention and sentiment.
Conversica is designed to optimize email marketing, enhance lead management and prevent lost leads to maximize sales and revenue.
Compatibility
Conversica is compatible with Salesforce, Eloqua and Marketo.
Pricing
Click here to request a quote.
Competitive Positioning
The solution intends to identify high-value prospects among thousands of inbound leads. Using text analysis, Conversica can nurture leads throughout the buyer's journey with minimal human intervention.
While the solution can continuously engage prospects, the AI technology can also measure intention and sentiment to identify leads that are uninterested and remove them from further campaigns.
Contact Information
Conversica
950 Tower Lane, 12th Floor
Foster City, California 94404
888-778-1004
This email address is being protected from spambots. You need JavaScript enabled to view it.
Subscribe to this RSS feed