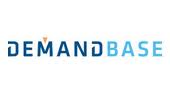 Demandbase last week announced the closing of a $15 million funding to support accelerated growth of the company's online advertising and web site optimization platform, according to Demandbase officials.
Demandbase Founder and CEO Chris Golec believes that B2B marketers have not yet taken full advantage of the reduced cost of selling made possible by digital marketing and data-driven decision making. "The new investment will help fuel our growth and fulfill our vision of creating connected conversations with prospects and customers across traditionally siloed technologies and data," he added. "Online advertising, web site logs, and CRM systems can finally be joined in real-time to connect advertising spend to web site engagement to company revenue."
Scale Venture Partners led this round of investment. Additional companies involved include: Adobe Systems, Altos Ventures, Costanoa Ventures, Sigma Partners and Sutter Hill Ventures.
"Demandbase's unique ability to not only personalize a prospect's first engagement with a brand site, but also to focus ad spend on reaching target customers is why ScaleVP is so excited to work with Chris and his team," said Stacey Bishop, Partner at Scale Venture Partners. "We believe Demandbase delivers tremendous value to B2B marketers and we look forward to helping fuel its growth."
Companies that have already embedded Demandbase's technology include Adobe, HP, Dell and Informatica. In addition, Demandbase has grown its customer base by 70%, and more than doubled subscription revenue as adoption of its platform expanded within existing accounts.