Exclusive Research: Marketing Budgets Shift To Data-Driven Initiatives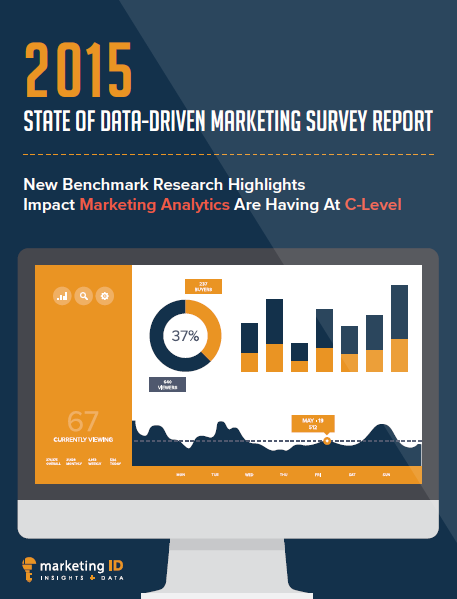 As the performance of traditional demand generation practices plateaus, many marketers are shifting their budgets to data-driven initiatives in an effort to improve targeting, enhance personalization and convert more prospects.
Almost two-thirds (64%) of respondents indicated that their data-driven marketing budgets will increase over the coming 12 months, with 34% expecting a rise in spending of more than 10%, according to findings from the 2015 State Of Data-Driven Marketing Survey Report. The exclusive research was conducted by Marketing ID, a sister publication of Demand Gen Report.
While many of the tools that are currently having the greatest impact — marketing automation (47%) and CRM (42%) — focus on traditional marketing interactions, they are also helping to build the foundation for more advanced data and analytics tactics going forward.
Web analytics was cited by 50% of respondents as being a key component of their data-driven marketing strategy. This is an indicator that marketers are looking for more data on web visitors — both known and anonymous — to help plan their digital outreach and maximize conversion. As B2B buyers wait longer before engaging with a salesperson, marketers need data to identify anonymous prospects and enable some level of personalization.
Some newer data sources, such as predictive analytics (13%), are emerging as value drivers and will likely rise in importance going forward. As marketers look to improve the return on their marketing campaigns, being able to predict with accuracy which leads will convert to customers can help toward that goal.
Marketers Focused On Metrics For The C-Suite
Marketers are also able to make the case for data-driven marketing with metrics that resonate with C-suite executives, and an even greater percentage of the marketing budget will go to these initiatives as the returns on traditional lead generation tactics slow. The impact of data — including web analytics (60%) and sales analytics (28%) — is being felt in the lines of business and is capturing the attention of high-level executives.
One of the significant goals of data-driven marketing is to improve the ability to react to market trends. By honing their data and approach to analytics, marketers can better predict which products and customer segments would have the best chance of success. Marketers are also looking for data to help identify the channels that will drive the most engagement with prospects, enabling a more precise allocation of marketing budgets.
Marketers also ranked being able to make better business decisions high on their list of goals, with 61% citing that as an objective of their data-driven marketing investments going forward.
Click here for a full copy of the report.