Oracle Expands Integration Offerings Of Cloud Platform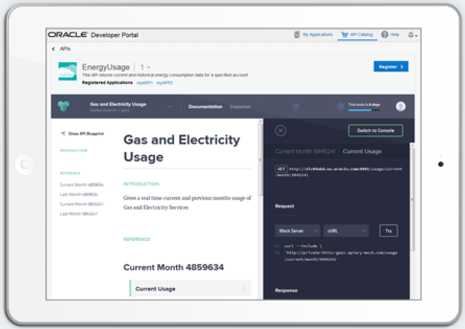 Oracle announced it has launched its API Platform Cloud Service, which is designed to help companies gain deeper insight into their current APIs to better investments and maximize effectiveness.
The company said that the new service combines Oracle's API management capabilities with the API design and governance features of Apiary, a company Oracle acquired in January. With this combination, the company intends to deliver a solution that enables users to design, prototype, document, test and manage the creation of APIs within their tech infrastructure. This will allow them to manage changing business demands, while also offering visibility into API usage, according to Oracle.
"Many legacy API Management solutions were originally developed for on-premises-only deployments, which have different security issues, additional installation complexity and frequently were designed as isolated middleware solutions instead of part of a comprehensive and unified PaaS solution," said Amit Zavery, SVP of the Oracle Cloud Platform, in a statement. "With the Oracle API Platform, it's all pre-integrated. [It] provides customers the option to deploy the solution in the data center of their choice, as well as run in a hybrid manner, allowing customers the flexibility of running the API gateway in the data center of their choice or any public cloud."