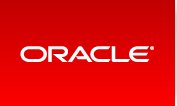 Oracle announced the launch of Social Station, a workspace within the Oracle Social Cloud platform that is designed to help users increase productivity and performance of their social business practices.
The drag-and-drop capabilities of Social Station are intended to enable easier personalization with various modules. Users can also customize their view of social data, providing real-time updates on social targets.
Other features include:
An analytics module that can provide one-click sharing capabilities and annotation functionality within the new Custom Analytics module, driving productivity by improving sharing and collaboration across teams, departments, and executives;
Multiview layout capabilities, designed to allow further visibility into social behavior by monitoring conversations by various segments; and
A calendar module that provides a visual representation of content, posts, networks, and views, helping users easily and efficiently understand information.
Oracle plans to continue building out Social Station with additional modules, including content curation, influencer engagement, and command center creation.
"Consumers today have high expectations of technology applications' capabilities and usability, and those expectations don't stop when they enter their workplaces," said Meg Bear, group vice president, Oracle Social Cloud. "By making it easier than ever to understand, report, and share social insights across the enterprise, we are enabling our customers to move at the speed of social to align and impact business metrics and strategy."