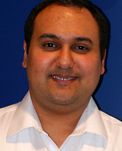 By Peter Ghali, Senior Product Manager, iContact
With 800 million people using Facebook and hundreds of millions logging on to LinkedIn and Twitter, marketers are increasingly looking to reach their customers and prospects through these social media platforms.
But social media marketing isn't without its challenges. According to a recent survey by iContact, a provider of social media and email marketing solutions, many businesses don't have time for social media and can't measure its impact.