The ClearVoice Content Creation Platform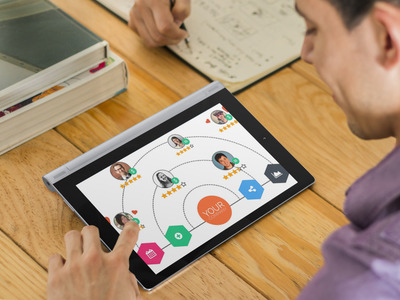 ClearVoice is a content marketing software designed to combine content planning, creation, distribution and measurement functions in a single platform.
Features/Functions
The solution positions content marketers to manage all aspects of a company's content strategy from one location. ClearVoice includes a content discovery tool that enables users to find relevant and contextual content based on prospect data. The solution also allows users to create content within the platform in an effort to minimize revisions and accelerate the creation process.
ClearVoice can also enhance influencer marketing initiatives by finding published content by industry thought leaders, positioning users to share content through multiple channels.
Compatibility
The ClearVoice API positions users to connect the solution to any content management system.
Pricing
Click here to view pricing options.
Competitive Positioning
The content marketing platform connects users to the ClearVoice Marketplace — a community of freelance content marketers that can be hired, managed and paid through the ClearVoice platform. This positions users to create content consistently, even if the company has limited time and resources.
The platform also comes with measurement capabilities positioning users to identify and measure the overall success of individual pieces of content, as well as the individual freelancers' effectiveness.
Some of the metrics ClearVoice measures include:
Overall content performance;
The revision rates of individual freelancers; and
Length of time to create pieces of content.
Contact Information
ClearVoice
11811 N. Tatum Blvd
Phoenix, AZ 85028
480-999-5199
info@clearvoice.com