What 15 Years In Prison Taught Me About Succeeding In Business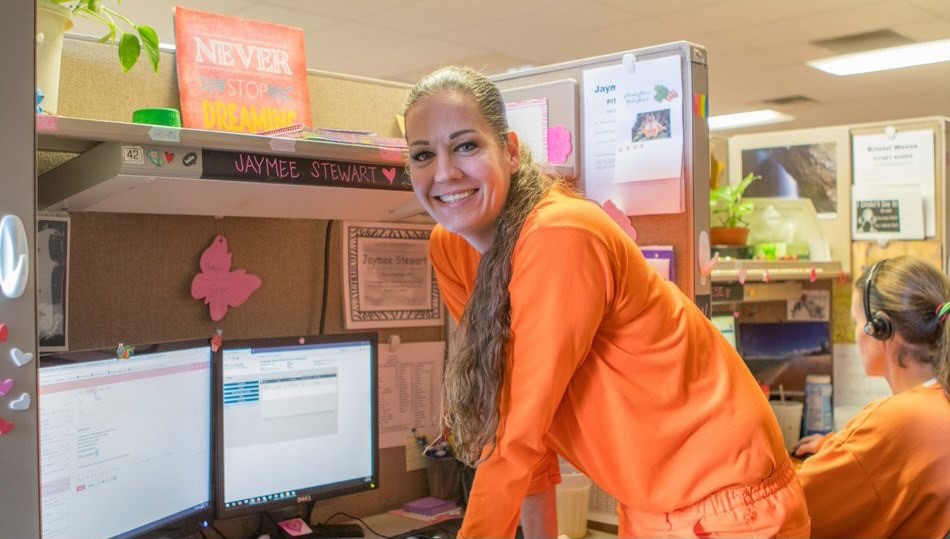 Going to prison improved my career — I'm certain you don't hear that every day. But for me, it's 100% true. When I first arrived at Perryville Correctional Facility in Ariz., I didn't have a career. I had a series of low-skill, low-wage jobs that never lead me to a meaningful career. I worked to pay the bills and, unfortunately, fuel my addiction. And it was my addiction that led me to become incarcerated.
Today, I have 15 years of sales, marketing and demand generation experience and a variety of different roles under my belt. And I recently accepted a position as Demand Gen Manager for Televerde, the company that helped me turn my life around while incarcerated.
Some days I still marvel at how long the journey has been and how far I've come from those first days at Perryville when I was at my lowest. I entered the prison gates feeling hopeless. I was worried about my future and how I would get through this experience and back to my family. One of the most significant first steps I took was applying to work for Televerde in their call center located within the prison.
As I continued to learn, I gained new responsibilities and grew into other areas of the business. I've been a business development representative, client account manager, marketing automation administrator, marketing specialist and now a demand gen manager. My journey hasn't been easy, but it's been one of progress. Here are three things I have learned along the way that I consider to be most important to my personal and career growth.
1. Part Of Success Is Helping Others Succeed
When I came to prison, I felt like I had nothing to offer and little hope for the future. I worked hard to heal my pain, build self-confidence and welcome new challenges. Part of that was completing "The Way Out" program, an inmate-led program designed to teach women how to heal and recover from addiction. It was a defining moment in my life when I graduated and realized I had a real passion to help other women recover. I now get to sponsor women through their recovery process and be a part of their transformation.
That experience has shaped my approach to my job and my approach to mentorship. I learned that even when we are still learning, we can teach and help others grow. I have received incredible mentorship throughout my career — and now it's my turn to pay it forward.
I guide women who are newer to the program and help influence their decisions that will make their careers and the company more successful. I have more room to grow and much more to learn, but I also have the ability and now the confidence to share my valuable experience with others.
2. Don't Be Afraid Of Change
As someone who struggled for years to make positive changes in my life, I know how intimidating change can be. But without change, there is no room for growth. In prison, especially, change is not often welcome. It's an environment driven by routine.
When I was offered the opportunity to move on from my BDR role and become a client account manager, I was excited but my stomach was in knots. That feeling was even more intense when I moved on from that role to my next as a marketing automation administrator and later a marketing specialist. I knew nothing about marketing. I was worried that I didn't have the knowledge or skills to succeed. But I was reassured by both my managers and colleagues that I would never be put into a role in which they didn't think I would succeed.
With that in mind, I learned everything I could, asked for help when I needed it and learned not to be afraid to lean on my team. By leaning into change, I continued to grow. By building trust in myself and my abilities, change became less scary and I could see the opportunities in front of me.
3. Start Where You Are & Use What You Have
"Start where you are. Use what you have. Do what you can." It's a famous quote from legendary tennis player Arthur Ashe — and it perfectly describes one of the most important lessons I've learned. I think many of us are afraid to take the first step toward our next goal because we're worried that we don't have what we need to be successful. But circumstances will never be perfect, and in most cases, we already have what we need.
I would never have gotten as far as I have in my career if I let my self-perceived lack of experience stop me. With every new role, I took everything I had learned from the last role and applied it however I could. All the other pieces fell into place through my own eagerness to learn and the unrelenting support of my colleagues and mentors within the company. But every time, the first step was the most important. If you are worried about starting something new, trust yourself enough to take the first step and the rest will follow.
---
Danna Tongate is the demand gen manager for Televerde, a global revenue creation partner supporting marketing, sales, and customer success for B2B businesses around the world.