Adobe To Buy Neolane For $600M To Fill Out Marketing Cloud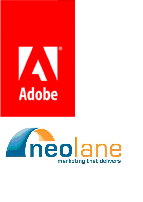 Adobe Systems Inc. agreed to acquire privately held Neolane, a provider of cross-channel campaign management technology, for approximately $600 million in cash. Industry observers say the acquisition helps to fill some gaps in Adobe's Marketing Cloud but still leaves the company without a CRM platform.
The deal, which is expected to close in July, is the latest in a flurry of acquisitions of marketing automation firms, including Salesforce.com's recent deal for ExactTarget and Oracle's acquisition of Eloqua.
"I see it as a very sensible move that will give Adobe much more ability to interact directly with customers and to coordinate those interactions across channels," said David M. Raab, Principal, Raab Associates. "It makes them a more serious competitor, for B2C marketers in particular."
While Adobe is strong in the areas of content creation, web content management and web analytics, Raab noted that the lack of a CRM system and the fact that Neolane has traditionally been a mid-market solution could impact adoption among enterprise users.
"Predictable or not, this deal does fill a gaping hole in Adobe's marketing cloud," Raab noted. "It still doesn't put Adobe on equal footing with Oracle, Salesforce, SAP or Microsoft, since they all have major CRM platforms which Adobe does not."
Carlos Hidalgo, CEO and President of ANNUITAS, added: "When you look at Adobe's Marketing Cloud offering before the acquisition of Neolane, it was tailored to drive more value from inbound marketing — digital analytics, social, web, etc. What they will have done with the purchase of Neolane is provide their customers with the enabling technologies to maximize both inbound and outbound channels of their demand generation programs. It has never been a question of inbound vs. outbound, but how can marketers effectively integrate both to maximize their demand generation programs. Adobe will now be able to provide the solutions marketers need to better align with their buyers through each stage [top, middle and bottom] of the funnel, and better drive their demand strategy."
Neolane will become a sixth solution in the Adobe Marketing Cloud, complementing the existing Analytics, Target, Social, Experience Manager and Media Optimizer offerings.
"The acquisition of Neolane brings critical cross-channel campaign management capabilities to the Adobe Marketing Cloud," said Brad Rencher, SVP and GM of Adobe's Digital Marketing business.
The Neolane acquisition builds upon Adobe's strategy of combining organic innovation with key acquisitions to deliver the most robust set of solutions for digital marketers today, according to company officials. This acquisition complements Adobe's previous strategic digital marketing acquisitions, beginning with Omniture in 2009 and followed by Day Software (2010), Demdex (2011), Auditude (2011) and Efficient Frontier (2012).
"Neolane has more than 400 customers worldwide, many of whom are Adobe customers as well," said Stéphane Dehoche, CEO and Co-Founder of Neolane. "Combining our capabilities into Adobe Marketing Cloud will open up a level of visibility that makes these marketers' day-to-day work easier and more effective."