B2B Buyers Demand Authentic, Consistent Investments In Philanthropy From Brands
The B2B buyer's checklist continues to grow and nearly one-third (31%) of buyers say the length of their purchase cycle significantly increased in 2018, according to Demand Gen Report research. In addition to considering deployment time (77%), features/functionality (72%), pricing (71%) and peer reviews (65%), B2B buyers are adding new criteria to the list: brand values and philanthropy.
Research from
Cone Communications
shows that 87% of buyers will purchase a product because the company supported an issue they care about, while 76% will refuse to buy from a company after learning it supported an issue contrary to their beliefs. Smart B2B brands such as
Alyce
,
Radius
and
Bottomline Technologies
are linking their company values to social causes, investing in philanthropy as part of their business model and empowering their customers and employees to join them in giving back.
"Consumers are tying their purchasing decisions closer and closer to shared values with brands," said John Hurley, Senior Director of Product Marketing and Product Strategy at Radius, in an interview with Demand Gen Report. "But consumers also have a sharper radar for disingenuous acts, so you have to be genuine and you have to be trustworthy… The companies that are actively investing their time and resources in this are thinking long term about their role in society and will be the lasting brands for modern consumers."
Building a sustainable, philanthropic brand is not just important for attracting and maintaining buyers. Industry experts say it can also make or break a company's ability to recruit top talent.
"People want to know what your vision and values are," said Liz Miller, SVP of Marketing at the CMO Council, in an interview with Demand Gen Report. "This is going to become an even bigger issue as we move into the next three to five years and the Millennial manager becomes the modern B2B buyer… And we are very quickly going to come upon a generation of workers that don't want to work for us no matter how amazing our product is, how forward thinking our organization is and how inspirational our CEO is, if we don't have a transparent, authentic and provable corporate social responsibility."
Core Values Help Drive Consistent Philanthropy & Sustainability
B2B brands are widely being forced to adapt to Millennial buying habits or risk losing their competitive edge. Research from Forrester shows that 73% of Millennials are involved in purchase decisions and Nielson data shows that Millennials are driving the demand for sustainability, with 85% saying it is extremely or very important that brands implement programs to improve the environment.
To ensure that they are giving back in an authentic way and on a regular basis, companies such as Alyce, a direct mail and swag platform, have made it a cornerstone of their business strategy. One of the company's four core values is "give first, give consistently." According to the company's Founder and CEO Greg Segall, this means Alyce aims to not only help its customers build relationships with prospects via gift giving, but that it also focuses on giving back to the community and giving to the planet.
To do so, Alyce partnered with organizations to create direct mail gift invitations that are sustainable and support local communities in need. Woodchuck, a customized wood product manufacturer, offers cedar box invites that Alyce users can send to their current and prospective customers. For each invite that is sent out, a tree is planted.
Alyce has also partnered with Artists for Humanity and ArtLifting, two nonprofit organizations that serve underprivileged youth and help people impacted by homelessness and disabilities, respectively. The artists are compensated each time an Alyce customer sends an art box gift invitation featuring their work.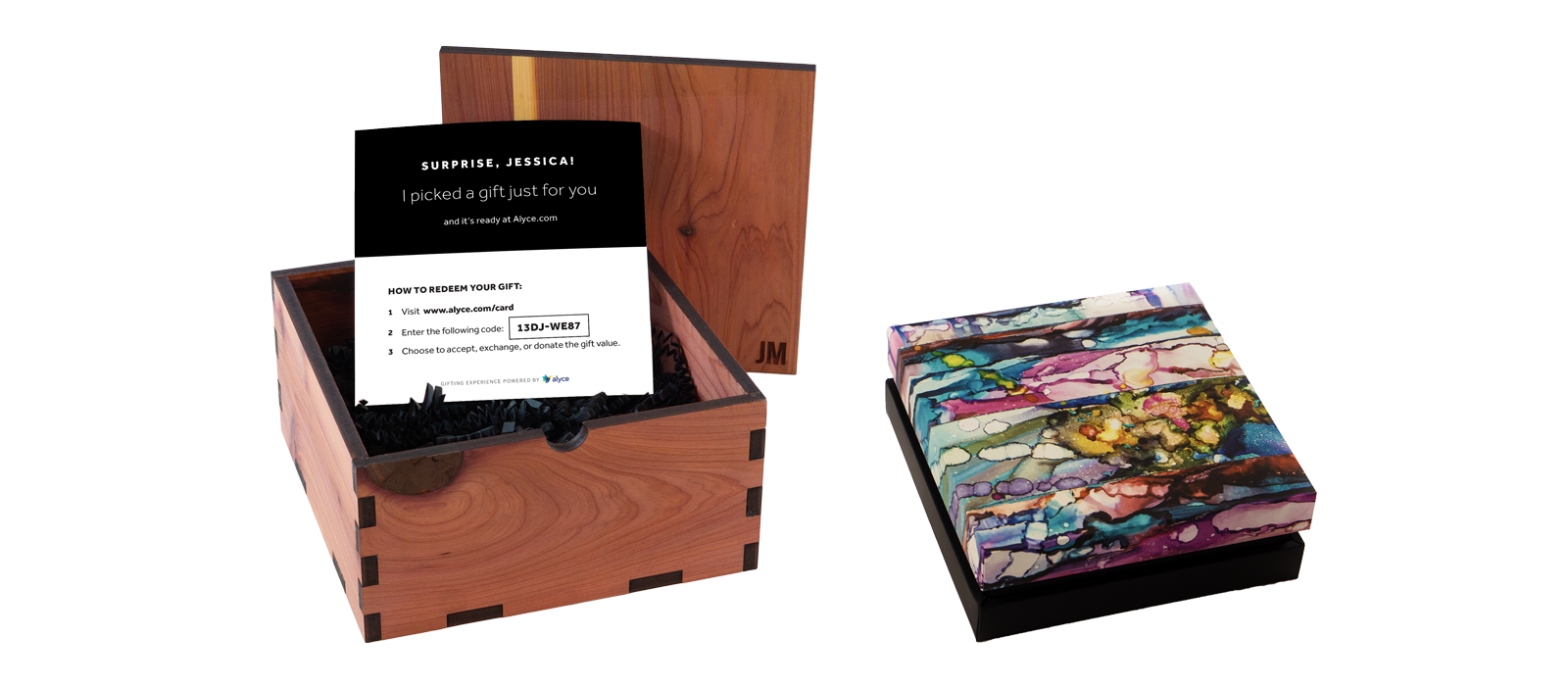 According to Segall, recipients can choose to accept the invitation, exchange the gift for something else or donate the gift's value to charity. About 45% of the gifts are accepted, 45% are exchanged and 10% of recipients choose to donate their gifts to charity. Segall said this model is designed to address waste in the direct mail industry and create a scalable way for giving back.
"If you donate once, that's great but you're not making much of a difference," said Segall in an interview with Demand Gen Report. "It's all about how consistently you give… So, you have to start with the values. If it's not ingrained in the values of the business, then there's no way it's going to become habitual and then it comes across as disingenuous."
Bottomline Technologies, a business payment automation provider, also strives to be a sustainable, charitable company and has embedded these philosophies into its company values and mission.
"We are fully aware of the broader impact a company like ours can have on our communities and our planet," said Rob Eberle, President and CEO of Bottomline Technologies, in the company's 2018 Corporate Social Responsibility & Sustainably Report. "Much of our business is focused on electronic payments and the elimination of paper checks. This alone has had significant environmental impact."
According to Christine Nurnberger, CMO of Bottomline Technologies, sustainability is one way that the company seeks to achieve two of its core values: do the right thing and be a company every employee can be proud of. Additional sustainability initiatives outlined in the report include creating green facilities that use renewable and low-carbon energy, are equipped with occupancy light sensors and furnished with chairs and carpets made from recycled materials.
"I think consumers in the B2B or B2C market can sense inauthenticy from a mile away. One of the things I really like about Bottomline and am really proud of is that our sustainability and corporate responsibility come from a place of doing the right thing," said Nurnberger in an interview with Demand Gen Report. "It's not something that we've done as a marketing exercise. I think when companies try to do something like this as a way to boost their brand and associate it with hot topics around sustainability and environmental issues, it can come off as inauthentic and completely defeats the purpose."
Empowering Customers & Employees To Give Back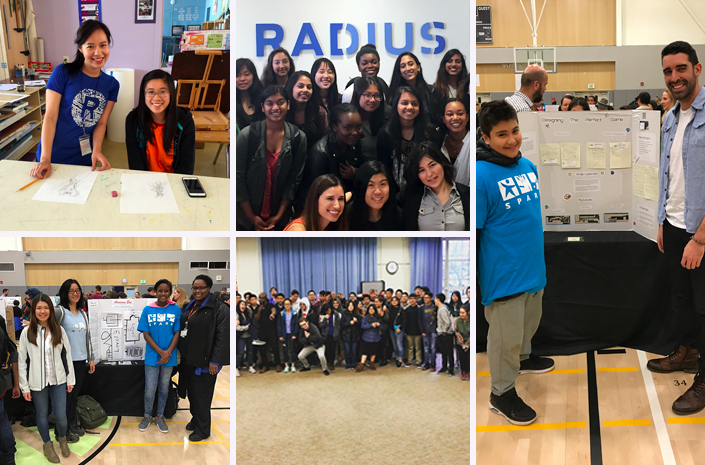 Almost three-fourths of employees (71%) say it is imperative or very important to work somewhere where philanthropy and volunteering are supported, and roughly 90% of employers say providing charitable opportunities helps them attract and retain employees.
Bottomline Technologies has made sure to involve its employees and customers in its philanthropic and sustainable initiatives. The company has donated more than $1,330,000 to local charities over the past four years — roughly 60% of that was allotted for its employee charitable giving program, in which employees can dedicate a certain amount to the charity of their choosing. The program includes more than 400 charities across health, education, social services, community development and other causes.
In addition, Bottomline Technologies also aims to honor its customers who make strides in sustainability. The company created the Think Green Award to recognize organizations that use technology to drive environmentally friendly and sustainable business practices. Past recipients include the Washington Prime Group, Greystone Healthcare Management and Cigna.
"[Philanthropy and sustainability are] engrained in our core values and engrained in our employees," said Nurnberger. "For us, it's less about how the brand is perceived and the marketing play than it is core to who we are. I think it ties to two of our guiding principles: do the right thing and be a company for which we all can be proud of."
Another B2B company that is stepping up its philanthropy efforts is Radius, a customer data platform provider. In January, the company launched its "Data for Good" program, which aims to empower customers and employees to use data to help others and improve society. According to Hurley, the program was inspired by PATLive, a live answering service company, that used Radius's platform to identify which businesses were likely affected by Hurricane Harvey. PATLive then offered their answering services to those businesses while they were rebuilding.
"We knew we needed to do something about this in terms of making sure that those customers weren't paying for Radius when they were using it for good and to give back to society," said Hurley. "We also wanted to create something that would ultimately encourage other companies to use Radius in similar ways."
Data for Good includes credit-back programs for Radius customers when they support philanthropic and social causes, as well as donations of Radius products to nonprofit organizations.
Radius also encourages its employees to give back to the community. The company has partnered with Mission Bit, which strives to eliminate the tech divide for youth living in rural and urban poverty across the San Francisco Bay Area, and Girls Who Code, which is focused on supporting and increasing the number of women in computer science.
According to Hurley, Radius engineers have visited local middle and high schools and offered workshops and demo days to help bridge the technology divide. The company has also held workshops and events in its office to promote women and girls in technology.
"The things that you hear in the headlines about some of the socioeconomic gaps between wealthy tech and the homeless and lower-income families, especially in Silicon Valley and San Francisco, are very real. The gender gap in tech executives is also very real," said Hurley. "Those are two central areas our teams gravitated towards and said, 'based on our research and resources, these are two organizations we think we can partner with and help.'"
As B2B companies ramp up their personalization capabilities, video campaigns and social media strategies to reach modern buyers, they should also consider reevaluating their philanthropy efforts and sustainability initiatives. Today's buyers are increasingly demanding brands demonstrate an authentic, measurable commitment to the environment and giving back, and employees are starting to consider brand values in their decision-making process as well.
"We all want to be associated with brands that care enough to take positive actions," said Ken Whyte, President of Quarry in a statement to Demand Gen Report. "That's as true for someone purchasing on behalf of a business as it is in our personal purchases/loyalties. And it's becoming just as important in who we choose to work with and for."