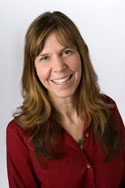 By Valerie Witt, VP, Professional Development Solutions, MarketingProfs
These days, when most people want to know something, they immediately turn to the Internet. A recent report shows that whether you're looking for the best price on plane tickets, or the implications of the latest Google algorithm update, you probably start online.
When you launch your browser, you're also kicking off a fierce competition. Thousands of companies vie for your click — and ultimately, your business. How do they win you over? Think about what gets your attention, and apply those principles to your marketing efforts.
1. Show Up
Make it easy for search engines — and people — to find your content. Geoff Kenyon, a senior consultant for Distilled and MarketingProfs University instructor, tells marketers that technical SEO is the foundation of all search optimization efforts. "All of your other efforts are really wasted if search engines aren't able to access your site," he says. He suggests taking the time to develop good site architecture, an XML sitemap, and enough text on each page to allow search engines to determine what the page is about. Use the right keywords in building out your page and provide compelling descriptions to entice people to follow your links.
2. Say Something Relevant
The more relevant, insightful or helpful your information, the more likely you are to attract the type of attention you want. Focus on helping prospective customers solve a problem or learn something. And keep in mind that good writing counts. Eloquence delivers impact. The more clearly and powerfully you articulate your message, the more likely you are to win people over. (And yes, MarketingProfs has resources to help you write better.)
3. Spread The Word
Sharing your content is one of the keys to SEO, but how you do it matters. In last year's Search Marketing School, facilitator Jayson DeMers explained: "Relationship building is the new way to think about link building." He encourages marketers to build relationships with people in their respective industries, such as publishers, editors or other authorities, to help generate inbound links and ultimately, boost search rankings. Social media plays a critical role here, as well.
4. Take A Long-Term Approach To SEO
While search engine algorithms are constantly evolving, certain tactics consistently pay off. In one of our recently released courses on search engine optimization, instructor Calvin Jones offered tips on future-proofing your SEO strategy. "Search engines will continue this ongoing quest for relevance, penalizing poor-quality content and rewarding high-quality content," he said. "Long-term SEO is all about understanding people; getting to know your key customers better…understanding what they're looking for." Ultimately, Jones pointed out, "Giving your customers what they want gives search engines what they're looking for, too."
5. Stay Up To Date
Pay attention to shifts in the industry, such as search engine algorithm updates and preferences for different types of content. This will help you prioritize the investments that will deliver the greatest impact on your search rankings.
Valerie Witt VP, Professional Development Solutions, MarketingProfs. MarketingProfs has been helping create smarter, better marketers since 2000. We offer high-quality marketing training and professional development resources for individuals, small teams, and large marketing organizations.
Click here for a complete report on trends in SEO and inbound marketing.