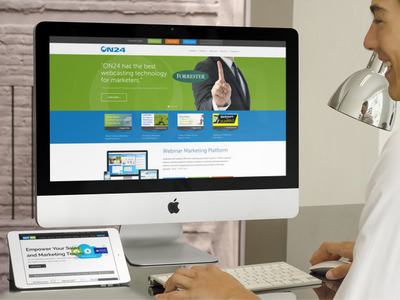 ON24 will integrate with Act-On Software, a move designed to combine the webinar marketing platform's analytics into the marketing automation platform to enhance lead qualification and accelerate sales.
The integration is intended to boost lead scoring and nurturing processes and also can be used to build lists, add contacts and insert activity history into Act-On.
"The combination of ON24 and Act-On empowers our shared customers to drive greater value from their webinar and marketing automation platforms," said Tom Masotto, VP of Business Development for ON24. "ON24 delivers the most comprehensive webinar analytics in the industry, and Act-On's ability to leverage these metrics enables companies to more effectively engage their customers and accelerate prospects through the sales cycle."
The integration also positions marketers to share 25 webinar metrics from ON24 with Act-On, including prospect demographics, viewing duration, level of engagement, number of polls answered and questions asked.
"It's all about the data," Gal Josefsberg, VP of Product Management and Marketing at Act-On Software, noted in an interview with Demand Gen Report. "Now users have an easy integration that can move data back and forth to make it a seamless experience in tracking webinar engagement."