Twitter Adds Persona Targeting, Segmentation Features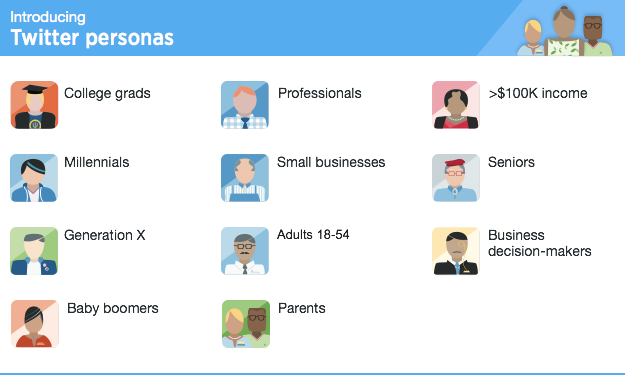 Twitter added several new features to its Audience Insights dashboard, positioning marketers to leverage persona targeting and segmentation capabilities to help increase the response rate to Twitter ad campaigns.
Twitter personas are designed to help marketers discover relevant groups for their messages using aggregated data from Twitter and its partners. Marketers can further refine their audiences using additional targeting metrics.
Some of the pre-built personas include:
Baby boomers;
Millennials; and
People earning more than $100,000 annually.
The enhancements also enable users to compare engaged prospects with the overall audience for a specific campaign. This insight is intended to help marketers identify the key traits of potential buyers who are most likely to interact with the brand.
"These aggregated insights, provided by Twitter data and Twitter Official Partners Datalogix and Acxiom, offer valuable information about user demographics, interests, purchasing behavior and more," said Andrew Bragdon, Product Manager for Twitter, in a recent blog post. "They allow marketers to pinpoint and target new audiences on Twitter while keeping user information private."