Will Machines Replace Marketers?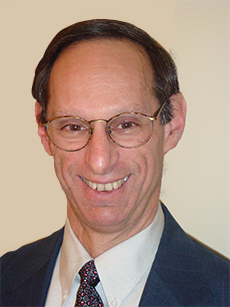 Anyone who has chatted with me in recent months knows that I've added the impending domination of humans by intelligent machines to my usual list of obsessions. This most definitely applies to marketing, where I found many artificial intelligence-based solutions once I began looking for them.
My thesis was that AI-based systems already exist for most tasks that marketers perform, but are not yet connected into a single robo-marketer that (or is it who?) could do the job from start to finish. To test this, I listed the tasks that go into building a marketing program and matched these against my list of AI-based products.
Quite to my surprise, the machines haven't risen so far after all. Of the three broad tasks I defined — planning, content creation, and execution — only content creation is served by what I consider to be strong AI solutions. (The term "strong AI" is used by AI experts to mean systems match or exceed human intelligence. I'm using it in that rough sense, although with the more specific meaning of "systems that perform tasks that otherwise require human marketers.")
Some AI options are available for execution, but most are conventional predictive modeling products that I don't count as strong AI because they still require humans to deploy their results. Marketing planning, which includes the all-important task of campaign design, is almost wholly untouched by AI.
Artificial intelligence is an important topic in our general society and seems to attracting increased attention, even though Google Trends suggests otherwise. Marketers in particular are thinking about it as they adjust to rapidly changing technologies that increasingly rely on predictive analytics and other automation for effective management.
Given the hype that accompanies pretty much every new technical development, it's helpful to see that AI-based marketing isn't as far along as one might expect. But don't take that as a reason to relax: While it's not time to panic, it's definitely time to prepare. AI marketing systems already present some significant opportunities and their scope can only grow — perhaps exponentially as key techniques become more widely distributed. Now is the time to start building a realistic understanding of how these systems work, what they can and can't do, and how they'll fit into your future.
David Raab is Principal of Raab Associates, a consultancy that helps marketers select and deploy marketing automation systems. Typical projects include needs definition, vendor selection, and performance measurement. The firm also offers industry vendors assistance in understanding customer needs and establishing thought leadership through white papers, surveys and presentations.
For more specifics on the artificial intelligence solutions available for marketing tasks such as planning, content creation and execution, see a full version of this post on Raab's Customer Experience Matrix blog.