B2B Marketers Report Stronger Results From Retargeting Programs Tied To ABM, Segmented Campaigns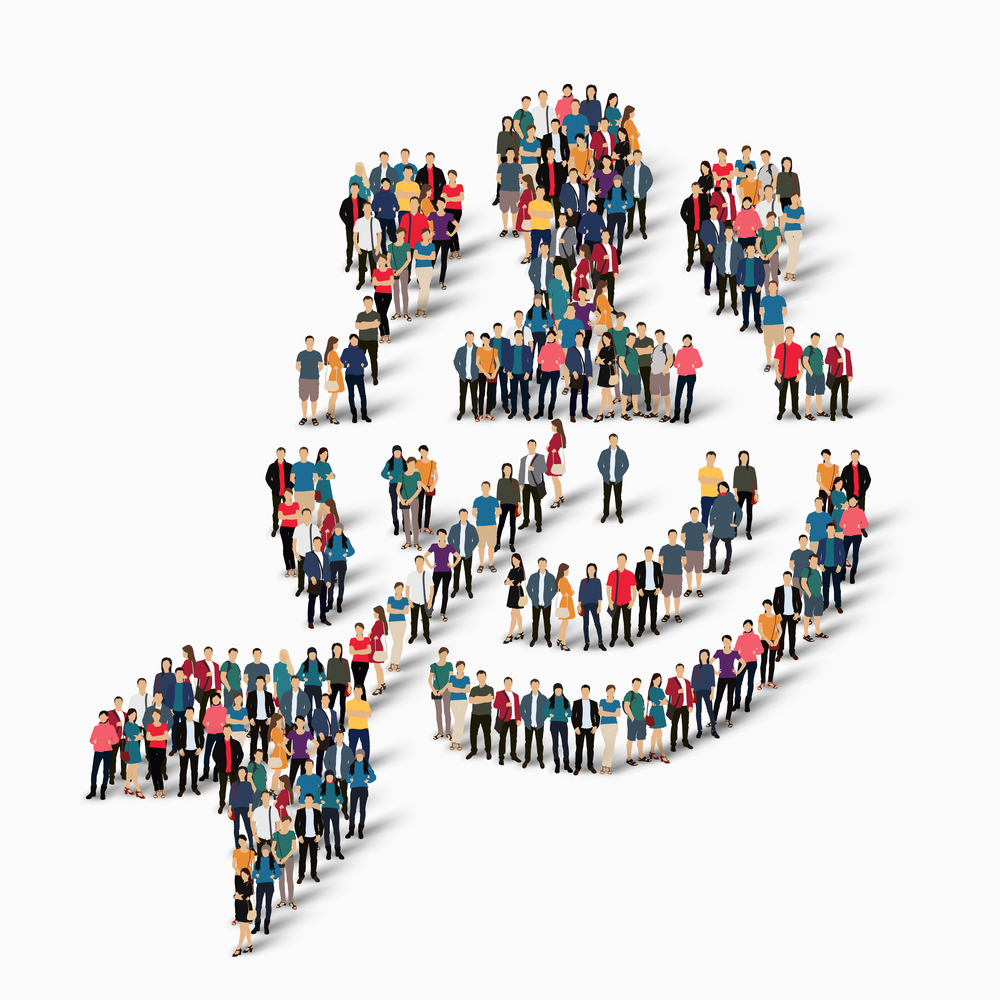 After seeing mixed results with early forays into display ad retargeting, B2B brands are reporting significantly better success as they attach remarketing tools and tactics to more precise initiatives, such as account-based marketing (ABM) programs.
Brands such as Trifacta and Capital One are seeing better engagement—and increased opportunities—when they align their retargeting initiatives with ABM efforts.
"With an account-based approach, companies can identify the accounts that can have the biggest impact on their business and focus retargeting on those companies," said Peter Isaacson, CMO at Demandbase, a leading provider of ABM solutions. "They can then send specific messaging about that company/industry/size of their company/topics of interest to personalize that messaging."
Trifacta, a big data solution provider, recently re-launched its retargeting program, after a brief hiatus due to lackluster results.
"We had retargeting in place, but it wasn't focused on the right accounts and it had more of a vertical focus, which wasn't appropriate for us," said Bill Karpowicz, Director of Global Marketing Campaigns at Trifacta. "We re-launched it based on our target account list, and this is the only list we are retargeting to at the moment."
While the company identified more than 650 accounts, Trifacta trimmed it down to roughly 180 companies that it would retarget. The list was refined based on the company's current customer lists and finding lookalikes within those 650 accounts.
"We changed our messaging and creative for ads targeted towards these accounts," Karpowicz said. He added that they are leveraging Terminus, an ABM targeting platform, to personalize messaging, such as "adding company names to the display ads," for example, along with focusing messaging on the account vertical and Trifacta's value proposition.
He added that the company has been targeting key roles within accounts.
"The best person to sell to is the end user, so we target towards that group of people," Karpowicz said. "The message is for someone who will be using the tool on the day-to-day basis, [as well as] their line managers."
Trifacta has also begun tying their retargeting initiatives to company revenue—moving away from driving sheer lead volume into their CRM.
"We align with goals on opportunities and revenue," Karpowicz said. "I'm highlighting that because many marketing orgs think their job ends as soon as the lead enters the door."
In the two months since Trifacta re-launched its retargeting initiatives, Kapowicz said it has generated 2.5 million impressions among target accounts.
Capital One is another prime example. The company wanted to create a connection with targeted SMBs by having a cross-functional conversation over email, social, display advertising and in-person meetings at its locations. The company utilized Salesforce Advertising Studio to sync CRM and ad engagement data.
Having the ability to tie data from its CRM to Advertising Studio, Capital One was not only able to engage small businesses in the right context, but also end conversations with SMBs not looking to buy.
"We're seeing many of our customers want to achieve the goal of account based marketing, and do it in an omnichannel way," Chris Jacobs, Director of Product Marketing for Advertising in Salesforce Marketing Cloud. "People are demanding to make the tech work better together [to meet] overarching goals."
Different Models For Retargeting
There are a variety of options for B2B marketers looking to refine their retargeting initiatives. Jon Russo, Founder of the B2B Fusion Group, broke down the current retargeting solution landscape as follows:
IP-based, solutions such as Kwanzoo;
Cookie-based, such as Oracle BlueKai and other DMPs;
Proprietary platforms, such as Demandbase, Terminus and Big Willow.
"The cookie based approach has the advantage of drawing a huge audience (1B) with a 'look alike' audience to help shape a strategy," Russo said. "But cookies may not be available in countries outside the US that are more sensitive to privacy—that's where having an IP-based approach could work well."
In all models, companies can purchase ads to retarget based on insight that they can glean from their solution providers, according to Russo.
"On the positive, an account that has multiple stakeholders is more likely to be targeted using a hybrid approach," Russo said. "On the downside, the marketer doesn't have full visibility as to who within the company is viewing the retargeted ad unless there is a call to action that directs them to a marketing automation form."
Data Validation Maximizes Retargeting Outcomes With A Refocused Spend
Industry experts state that the priority right now—in the B2B marketplace in general—is around data verification. This becomes especially true for account targeting and retargeting.
Tom O'Regan, CEO at Madison Logic, another leading technology platform for targeted advertising and lead generation, explained that the models for retargeting are changing in B2B. "Old retargeting was running (ads) on websites that had a high percentage (of what) such as Nielsen and comScore. In the old days, you couldn't guarantee that data accuracy. Layering on top the accounts that fit the profile you are targeting can validate your marketing spend even further."
What has changed on the retargeting front, according to O'Regan, is the granularity of account and firmographic data that can be applied to retargeting efforts.
With ABM, retargeting reveals commonalities across organizations, O'Regan said. "You're able to see which assets resonate the most across [accounts] and even industries to help optimize initiatives."
Once this type of data is obtained, experts state that it can help target key stakeholders within accounts to maximize spend and increase relevancy.
"Layer on data so that you're not targeting everyone in the organization," suggested O'Regan. "Use some filtering to identify intent and individuals that are most likely to have an impact on the buying decision."
Other thought leaders reiterated that the benefit from this retargeting approach is the information gained over a prolonged period of time.
"Think about what other info they can gather to better enhance the digital identity of their target accounts," Jacobs said. "That's the part where AI, DMPs and connected-customer experiences begin to bear fruit. This is not where many marketers are today, but where people can strive to be."
Deeper Engagement = Deeper Personalization
Marketers who have already formulated—or have begun implementing—an ABM program, are well positioned to look at account or industry level data to start tailoring messaging for ad retargeting.
Demandbase's Isaacson suggests working with your team to identify "engagement thresholds" to control the flow of messaging going towards top-tier accounts.
"For example, if anyone from Company X comes to our site, you can hit them with ads," Isaacson said. "Or, we can say that those ads can't be sent until a certain minimum of stakeholders within that account come to the site. Or say you value engagement; if there are a specific number of pages viewed by company X, that's the trigger. Then you can dive into what pages they are viewing so you can understand what messages resonate with them."
Industry experts noted that ad retargeting should not be considered just a channel, but as a medium to benefit all your other marketing initiatives.
"Too often, marketers focus on ads only," Isaacson said. "But to drive business metrics, you want to make sure there is triggering sales activity. This includes triggers to bring in SDRs and ADRs to get involved and tie these initiatives to potential bottom line revenue."
Ultimately, as more insight is gained from retargeting efforts, marketers will be able to tie ad click attribution back to opportunities. This can also help the marketer retarget further with different messages on engaged accounts that are likely progressing through the funnel.
"With both attributed ad clicks and lift on the web, the best next thing for a marketer to provide is insight perspective," Russo said. "While it may not close revenue, it is a leading indicator of a purchase if target accounts are engaged actively (ad clicks) or passively (website)."