Demanding Views
Monday, 25 August 2008 19:00

When I last held down a real job I worked in a small sales team of senior sales executives selling high-end, high-cost technology projects to Wall Street banks.

Like most sales teams we would have weekly sales meetings where the team and our sales manager met in a conference room and reviewed our sales pipeline and what needed to be done to move each opportunity forward.

I did not like these meetings much at all because I always seemed to have the smallest pipeline. Some of the other reps in the team had 30 or 40 opportunities in their pipeline report and I would sit there with 5 or 6. It made me feel inadequate. I was always thinking "how am I ever going to make my numbers with such a small number of opportunities?"
Fast forward a year. I closed five large deals -- lifetime value $2-3 million dollars. The other reps from our team with the 30-40 opportunities in their pipeline still had 30-40 opportunities in their pipeline but zero to one deals worth a fraction of those I closed. What was wrong with this picture?

It turned out of course that the 30-40 deals in some reps pipelines were not well-qualified. These were not buyers who were really ready-and-able to buy. There was wishful thinking here on behalf of some of these reps. A buyer showed some interest so immediately the rep entered this opportunity into their pipeline report at "40% probability" (i.e. 40% likely to close). And that's where the opportunity typically stayed for weeks and months until it was blatantly obvious it never would close.

Meanwhile (without knowing it at the time) I was holding the opportunities in my pipeline to a higher standard. If I got interest from a prospect, I might enter an opportunity into my pipeline at 5% probability but then I would take that opportunity out again a week, or two, later if it did not progress. So my pipeline was small. I was constantly "culling" the dead opportunities and I was not overly optimistic about what I put in or at what percentage I put them in at.

My small pipeline allowed me to focus. Since I had so "few eggs in my basket" I focused my energy on these opportunities. I strategized how to move each deal forward. I "covered the bases" finding each person involved in the deal and worked with them to move the deal forward.

Meanwhile the reps with 30 or 40 opportunities in their pipeline felt overwhelmed with their bounty. They simply did not have time to strategize and set action plans for 30-40 deals. They took their "eye off the ball". They did not manage the sales process but rather they left it to chance whether prospects became deals. A majority of their prospects turned out not to be real, budgeted, ready to buy opportunities. Yet they invested their time equally between what turned out to be unqualified and qualified prospects. In short, they gambled.

Weed out the unqualified opportunities from your sales pipeline quickly (throw them back to the marketing/nurturing process). Then focus your full attention on the real opportunities that remain. In reality most sales people will never have enough real deals in their pipeline to gamble with them. Make sure those real opportunities you do "hatch."

Nigel Edelshain is CEO of Sales 2.0 LLC, a company dedicated to taking the sales profession to another level. Sales 2.0 provides companies with a range of services and products to enable them to make their sales forces wildly more effective. To subscribe to Nigel's Sales 2.0 Ideas newsletter, visit his site. http://www.sales2.com/home.shtml blog comments powered by
Demanding Views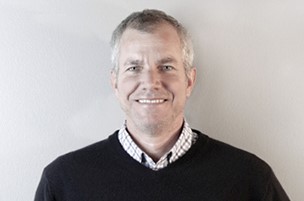 By Brian Kelly, CMO, InsideView
Marketing and sales departments in most companies are not working cohesively. This disconnect creates a less-than-effective strategy to develop long-lasting relationships with leads. Marketers traditionally gather minimal information about leads, which they then transfer to sales professionals who attempt to make a connection. This process is generally inefficient and ineffective.
Read more...
Bulletin Board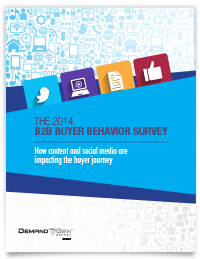 Demand Gen Report's 2014 B2B Buyer Behavior Survey provides insights into how B2B buyers make their decisions. Buyers are waiting longer to engage with sales, but they are more satisfied with the process than in years past. For an in-depth look at this research, download the report now!
Solution Spotlight

VideoShare is a new solution from uStudio positioned to help organizations share videos and measure their use across sales, marketing and services operations.
Read more...
Follow Us
Industry Events
When: August 10 – 12, 2014
Where: New York, NY
This three day conference includes an exhibit hall with affiliates, merchants, vendors, and networks, as well as multiple tracks of educational sessions covering the latest trends and information from affiliate marketing experts.
Read more...
When: September 15 – 18, 2014
Where: Boston, MA
INBOUND's purpose is to provide the inspiration, education, and connections you need to transform your business. This September, we will host thousands of marketing and sales professionals from almost every industry imaginable and from all corners of the globe at the Boston Convention & Exhibition Center. In 2013, we had 5,500 attendees from 35 countries, and we're excited to be bigger than ever this year.
Read more...
When: October 8 – 10, 2014
Where: Boston, MA
Are you armed and ready to meet the marketing challenges of today, tomorrow, and beyond? With technology and the way we live changing rapidly, B2B marketers have so many options and tools that it can be overwhelming. At the 2014 B2B Marketing Forum we will have inspirational speakers presenting on the hottest, smartest topics—giving you the knowledge you need to thrive in 2014, 2015 and beyond. Get ready to bullet-proof your marketing for the future and come out a modern marketing rock star!
Read more...