Demanding Views
Monday, 25 August 2008 19:00

When I last held down a real job I worked in a small sales team of senior sales executives selling high-end, high-cost technology projects to Wall Street banks.

Like most sales teams we would have weekly sales meetings where the team and our sales manager met in a conference room and reviewed our sales pipeline and what needed to be done to move each opportunity forward.

I did not like these meetings much at all because I always seemed to have the smallest pipeline. Some of the other reps in the team had 30 or 40 opportunities in their pipeline report and I would sit there with 5 or 6. It made me feel inadequate. I was always thinking "how am I ever going to make my numbers with such a small number of opportunities?"
Fast forward a year. I closed five large deals -- lifetime value $2-3 million dollars. The other reps from our team with the 30-40 opportunities in their pipeline still had 30-40 opportunities in their pipeline but zero to one deals worth a fraction of those I closed. What was wrong with this picture?

It turned out of course that the 30-40 deals in some reps pipelines were not well-qualified. These were not buyers who were really ready-and-able to buy. There was wishful thinking here on behalf of some of these reps. A buyer showed some interest so immediately the rep entered this opportunity into their pipeline report at "40% probability" (i.e. 40% likely to close). And that's where the opportunity typically stayed for weeks and months until it was blatantly obvious it never would close.

Meanwhile (without knowing it at the time) I was holding the opportunities in my pipeline to a higher standard. If I got interest from a prospect, I might enter an opportunity into my pipeline at 5% probability but then I would take that opportunity out again a week, or two, later if it did not progress. So my pipeline was small. I was constantly "culling" the dead opportunities and I was not overly optimistic about what I put in or at what percentage I put them in at.

My small pipeline allowed me to focus. Since I had so "few eggs in my basket" I focused my energy on these opportunities. I strategized how to move each deal forward. I "covered the bases" finding each person involved in the deal and worked with them to move the deal forward.

Meanwhile the reps with 30 or 40 opportunities in their pipeline felt overwhelmed with their bounty. They simply did not have time to strategize and set action plans for 30-40 deals. They took their "eye off the ball". They did not manage the sales process but rather they left it to chance whether prospects became deals. A majority of their prospects turned out not to be real, budgeted, ready to buy opportunities. Yet they invested their time equally between what turned out to be unqualified and qualified prospects. In short, they gambled.

Weed out the unqualified opportunities from your sales pipeline quickly (throw them back to the marketing/nurturing process). Then focus your full attention on the real opportunities that remain. In reality most sales people will never have enough real deals in their pipeline to gamble with them. Make sure those real opportunities you do "hatch."

Nigel Edelshain is CEO of Sales 2.0 LLC, a company dedicated to taking the sales profession to another level. Sales 2.0 provides companies with a range of services and products to enable them to make their sales forces wildly more effective. To subscribe to Nigel's Sales 2.0 Ideas newsletter, visit his site. http://www.sales2.com/home.shtml blog comments powered by
Demanding Views
By Peter Tait, VP of Marketing, Radius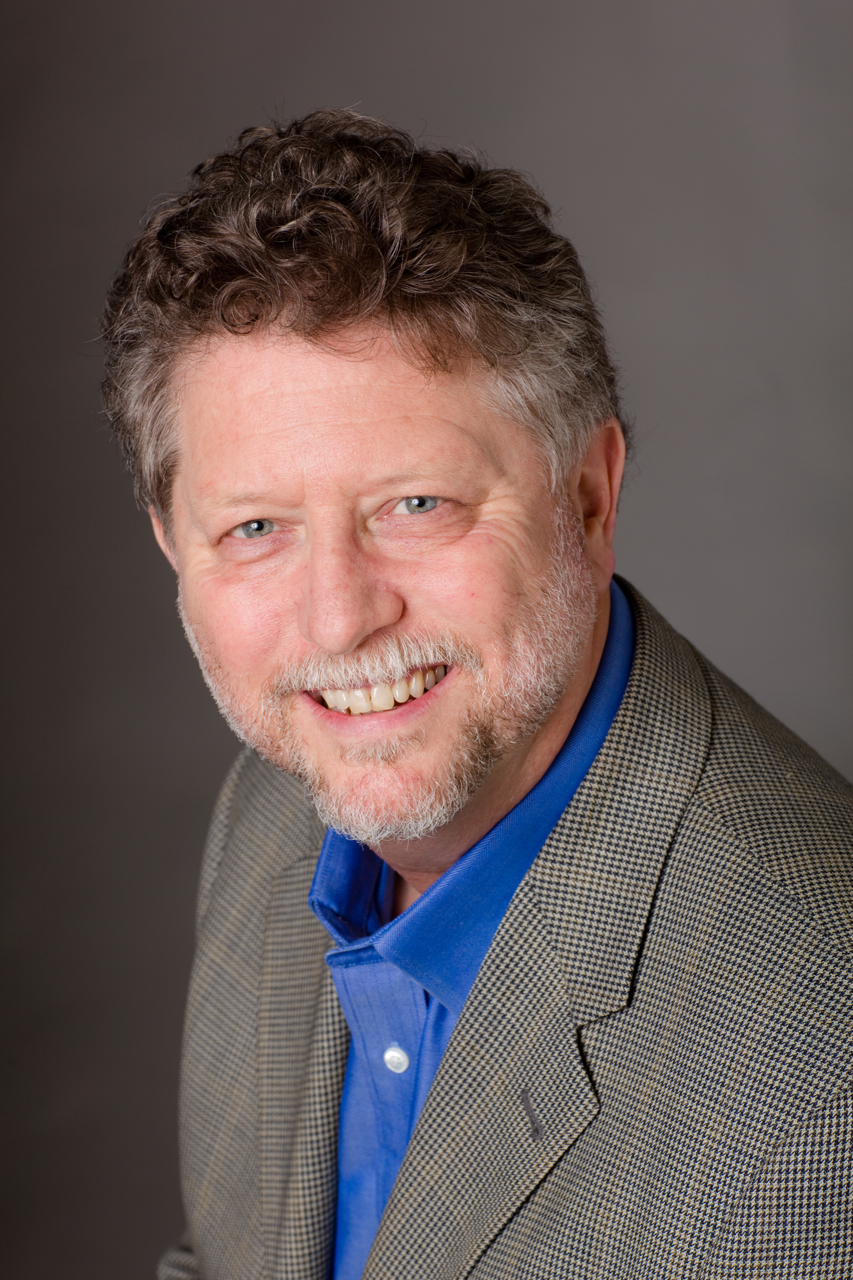 CMOs are busy tinkering with their marketing budgets. With this comes the responsibility of choosing from countless technologies promising to improve efficiency, ROI, and conversions. How can marketers leverage data to inform financial decisions?
According to Gartner analyst Laura McLellan, the top three challenges marketers face are growing profitable revenue, connecting more effectively with customers, and standing out amidst serious competition. What amount should CEOs be doling out to overcome these hurdles?
Read more...
Bulletin Board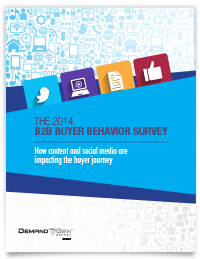 Demand Gen Report's 2014 B2B Buyer Behavior Survey provides insights into how B2B buyers make their decisions. Buyers are waiting longer to engage with sales, but they are more satisfied with the process than in years past. For an in-depth look at this research, download the report now!
Solution Spotlight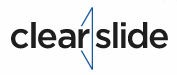 ClearSlide is a sales enablement tool designed to help sales reps engage customers on the phone, in-person and via email while providing sales reps actionable insights to enhance forecasting.
Read more...
Follow Us
Industry Events
When: February 16 - 18, 2015
Where: Scottsdale, AZ
The B2B Content2Conversion Conference brings together the top thought leaders and practitioners in both content and demand generation. The combined agenda provides real-world case study examples, as well as actionable takeaways on how marketers can better target, engage and convert prospects into customers. Taking place in Scottsdale, Arizona, the B2B Content2Conversion Conference provides you with a playbook to optimize your 2015 marketing plans.
Read more...
When: February 23 – 26, 2015
Where: Las Vegas, NV
Discover how-to details and strategies for fast, measurable digital marketing success. All of it is real-world experience grounded in rigorous research and taught by successful marketers who face your same challenges. Learn how to make your email campaigns — and your career — more successful than ever and do it within a world-class venue. It's no wonder leading organizations consider Email Summit a priority investment year after year.
Read more...
When: March 25 - 27, 2015
Where: San Diego, CA
Social Media Marketing World 2015 is the world's largest social media marketing conference. By attending, you'll make connections with 100+ of the world's top social media pros (plus 2500 of your peers) and you'll discover amazing ideas that'll transform your social media marketing strategies.
Read more...