Industry News
Tuesday, 05 August 2014 08:03

SmartZip Analytics, a SaaS-based predictive marketing technology provider, announced that it has secured $12 million in Series B financing.
The round, led by Crest Capital Ventures, will be used to boost product development and promote growth in its sales and marketing initiatives, according to company executives. The funding will also enable the company to expand the market for its SmartTargeting solution, which is currently strong in the real estate sector.
Read more...
Industry News
Monday, 04 August 2014 08:40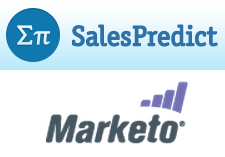 SalesPredict added its predictive analytics application for Marketo to the marketing automation vendor's LaunchPoint partner ecosystem.
The application is positioned as a tool to synchronize data from Marketo into the SalesPredict predictive lead scoring system, providing marketers with the necessary segmentation capabilities to target prospects most likely to convert.
Read more...
Industry News
Friday, 01 August 2014 10:04
IgnitionOne, a cloud-based marketing automation platform, has launched a new version of the analytics solution for its Digital Marketing Suite (DMS) platform, which is designed to help marketers assess campaign performance.
Read more...
Industry News
Thursday, 31 July 2014 09:33

HubSpot's plans to launch an IPO later this year could be stalled by the departures of David Cancel, Chief Product Officer, and Elias Torres, VP of Engineering, which were announced in a blog post by HubSpot CEO Brian Halligan.
In the blog, Halligan noted their contributions to the company's engineering and product development efforts, including the growth of the product development team from 20 members to more than 100, and the company's high rankings among marketing automation users. "Our software platform includes a world-class marketing automation application, as well as many other applications that did not exist three years ago. David and Elias are part of the leadership team that has empowered those accomplishments and we thank them for their contributions over the past three years."
Read more...
Industry News
Written by The Demand Gen Report Staff
Wednesday, 30 July 2014 11:40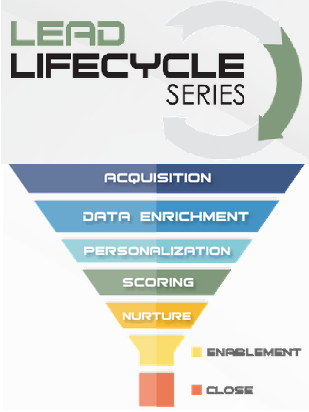 More than 1,000 attendees gained insights from their peers and industry thought leaders during Demand Gen Report inaugural Lead LifeCycle Series (#LLCSeries), a week-long webinar event offering case study examples and expert insights on the tools and tactics top B2B organizations are using to effectively address each stage the buying cycle.
Here are some highlights and links to on-demand versions of the sessions.
Justin Gray, CEO of LeadMD, kicked off the series with his session, Benchmarking The Buyer's Journey, which outlined changes in the demand funnel. Some statistics he shared:
Read more...
<< Start < Prev 1 2 3 4 5 6 7 8 9

10

Next > End >>


Page 10 of 274
Demanding Views
By You Mon Tsang, CEO, OutMarket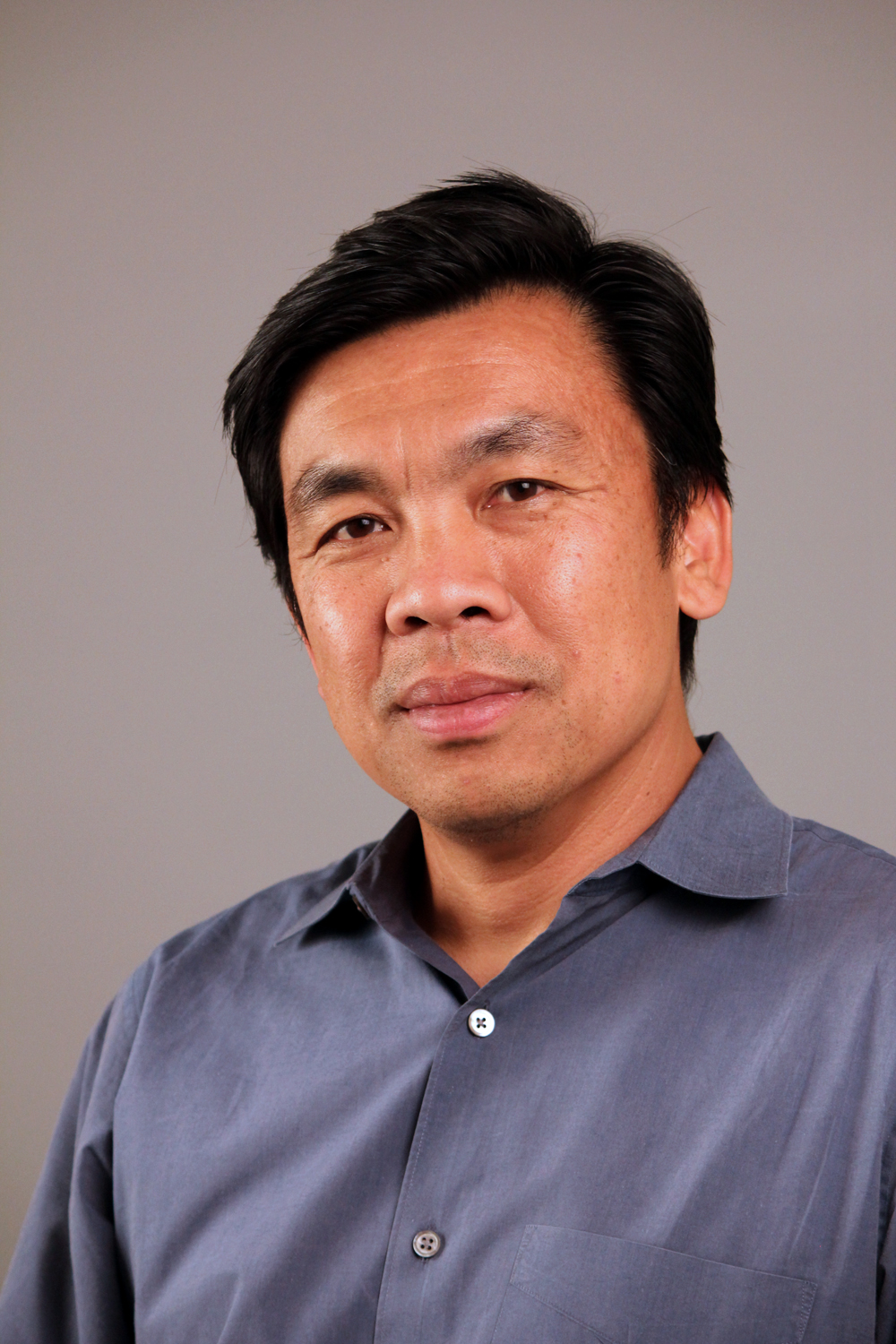 Over the past few years, digital media and mobility have created new ways to communicate, altering people's expectations and interactions. Today's citizens expect access to information whenever and wherever they want.
While most marketers understand their work is changing, marketing tactics and strategies have sometimes been slow to follow suit. Our State of Marketing report, performed by Market Connections, reveals a world in which marketers embrace evolution, incrementally or even hesitantly.
Read more...
Bulletin Board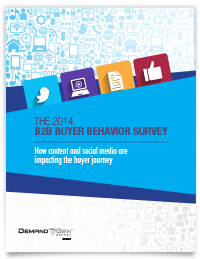 Demand Gen Report's 2014 B2B Buyer Behavior Survey provides insights into how B2B buyers make their decisions. Buyers are waiting longer to engage with sales, but they are more satisfied with the process than in years past. For an in-depth look at this research, download the report now!
Solution Spotlight

Zakscorer, an application created by Grazitti Interactive, is designed to leverage the sales intelligence, inside sales data and contact behavior for effective targeting of high-probability accounts.
Read more...
Follow Us
Industry Events
When: October 8 – 10, 2014
Where: Boston, MA
Are you armed and ready to meet the marketing challenges of today, tomorrow, and beyond? With technology and the way we live changing rapidly, B2B marketers have so many options and tools that it can be overwhelming. At the 2014 B2B Marketing Forum we will have inspirational speakers presenting on the hottest, smartest topics—giving you the knowledge you need to thrive in 2014, 2015 and beyond. Get ready to bullet-proof your marketing for the future and come out a modern marketing rock star!
Read more...
When: October 13 – 16, 2014
Where: San Francisco, CA
Whether you're a company of five or a Fortune 500, you're going to learn a lot of innovative ways to improve your business at Dreamforce. With over 1,400 sessions and thousands of live solutions from the world's largest cloud ecosystem, Dreamforce has tailored content specific to your business size and type, for any role in your company.
Read more...