Industry News
Friday, 20 June 2014 06:50

SIM Partners, a local and social marketing automation SaaS technology provider, raised $8 million in Series A funding to further develop its Velocity platform.
Velocity is designed to maximize an enterprise brand's social, search and mobile reach at a location level through automation and scalability. The Saas solution uses data, context and conversions to deliver quantifiable results.
Read more...
Data Management
Thursday, 19 June 2014 09:09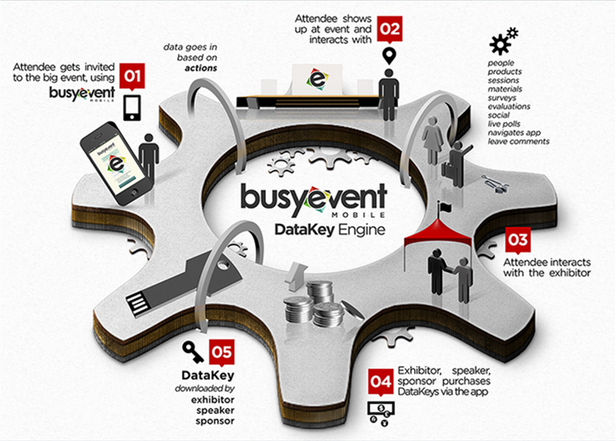 BusyEvent Mobile, a mobile event app provider, announced the availability of its enhanced DataKeys feature that enables event sponsors, exhibitors and speakers to collect, purchase, and download attendee data. The information is available any time before, during or after an event.
Over the course of an event, DataKeys monitors 25 various attendee interactions that can be leveraged immediately on the event floor, allowing users to analyze and qualify prospective buyers in real time. Leads can also be directly exported into CRM, SFA and marketing automation solutions.
Read more...
Demand Generation Strategies
Written by Kim Ann Zimmermann, Managing Editor
Tuesday, 17 June 2014 16:25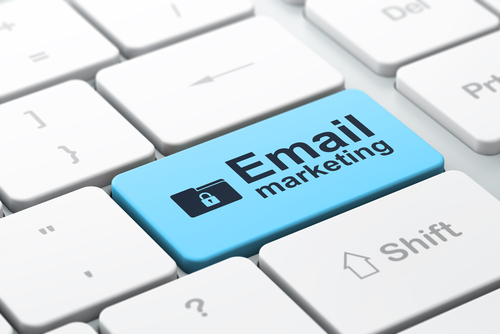 Automated emails outperform their manual counterparts when it comes to engaging customers, but the key is to ensure that these automated messages are timely, relevant and personalized.
That was a key finding of Silverpop's 2014 Email Marketing Benchmarks Study, which examined emails sent by nearly 3,000 brands across 40 countries throughout 2013.
Read more...
Rich Media
Tuesday, 17 June 2014 00:00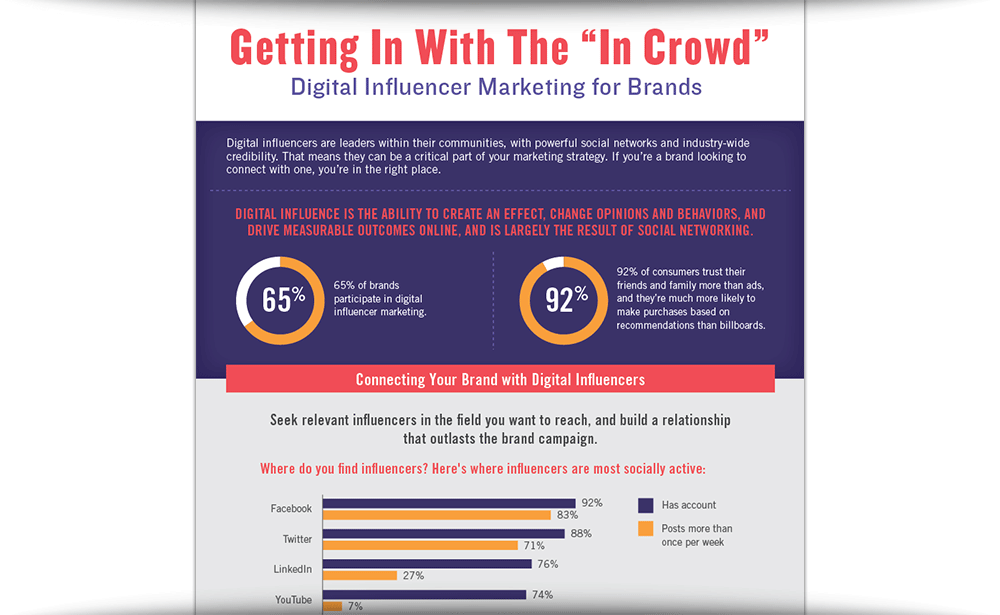 Influencer marketing has generated a lot of buzz among B2B marketers lately, but many don't know where to start. This infographic from Marketo outlines where to find relevant experts, how to target influencers based on the three Rs (reach, relevance, and resonance), how to partner with an influencer and how to make sure you're giving back.
Read more...
Marketing Analytics
Tuesday, 17 June 2014 08:22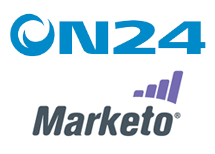 ON24, a provider of webinars and virtual communication solutions, announced integration between the ON24 Platform 10 webcasting solution and the Marketo Customer Engagement Platform.
At the core of the integration is the ON24 Integration Service, which enables registration and activity data from ON24 webinars to be delivered directly to the Marketo platform, where it can be used by customers in lead qualification, scoring and nurturing programs.
Read more...
<< Start < Prev 1 2 3 4 5 6 7 8 9

10

Next > End >>


Page 10 of 264
Demanding Views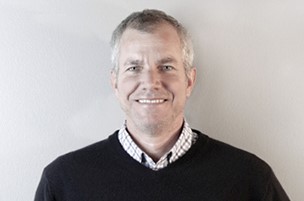 By Brian Kelly, CMO, InsideView
Marketing and sales departments in most companies are not working cohesively. This disconnect creates a less-than-effective strategy to develop long-lasting relationships with leads. Marketers traditionally gather minimal information about leads, which they then transfer to sales professionals who attempt to make a connection. This process is generally inefficient and ineffective.
Read more...
Bulletin Board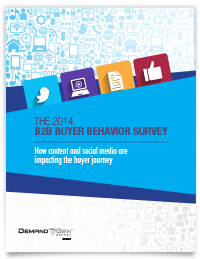 Demand Gen Report's 2014 B2B Buyer Behavior Survey provides insights into how B2B buyers make their decisions. Buyers are waiting longer to engage with sales, but they are more satisfied with the process than in years past. For an in-depth look at this research, download the report now!
Solution Spotlight

VideoShare is a new solution from uStudio positioned to help organizations share videos and measure their use across sales, marketing and services operations.
Read more...
Follow Us
Industry Events
When: August 10 – 12, 2014
Where: New York, NY
This three day conference includes an exhibit hall with affiliates, merchants, vendors, and networks, as well as multiple tracks of educational sessions covering the latest trends and information from affiliate marketing experts.
Read more...
When: September 15 – 18, 2014
Where: Boston, MA
INBOUND's purpose is to provide the inspiration, education, and connections you need to transform your business. This September, we will host thousands of marketing and sales professionals from almost every industry imaginable and from all corners of the globe at the Boston Convention & Exhibition Center. In 2013, we had 5,500 attendees from 35 countries, and we're excited to be bigger than ever this year.
Read more...
When: October 8 – 10, 2014
Where: Boston, MA
Are you armed and ready to meet the marketing challenges of today, tomorrow, and beyond? With technology and the way we live changing rapidly, B2B marketers have so many options and tools that it can be overwhelming. At the 2014 B2B Marketing Forum we will have inspirational speakers presenting on the hottest, smartest topics—giving you the knowledge you need to thrive in 2014, 2015 and beyond. Get ready to bullet-proof your marketing for the future and come out a modern marketing rock star!
Read more...