Industry News
Friday, 31 January 2014 09:23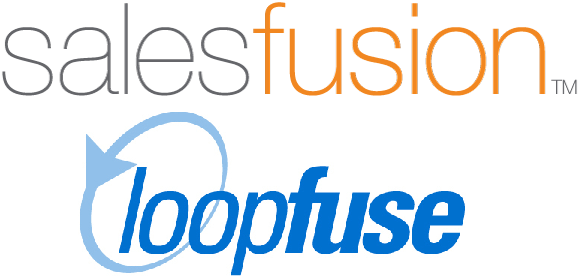 Salesfusion acquired LoopFuse, a sales and marketing automation software provider, for an undisclosed fee. The acquisition aims to promote further growth by Salesfusion in the mid-market business.
The purchase of LoopFuse will allow Salesfusion to integrate social media publishing and monitoring tools directly into the Salesfusion suite. The combined technologies will offer Salesfusion customers social listening, publishing and nurturing tools, along with predictive analytics.
Read more...
Industry News
Thursday, 30 January 2014 07:58

Act-On Software posted a 215% increase in revenue for fiscal 2013 and ended the year with more than 2,000 customers, representing a wide range of sizes and industries.
In addition, the company doubled its workforce to 250 employees and opened three new offices, expanding its reach across three continents and seven office locations.
Read more...
Research
Wednesday, 29 January 2014 00:00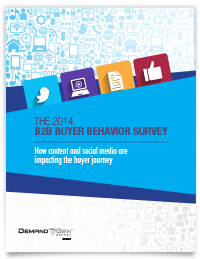 While the sales cycle is getting longer and buyers continued to wait to engage with sales, B2B buyers are more satisfied with the process than they were a year ago.
That was just one finding in Demand Gen Report's 2014 B2B Buyer Behavior Survey. A total of 150 B2B buyers were involved in a major purchase during the past 12 months, revealing some significant trends that impact the purchasing process, including:
The number of respondents who said they were satisfied with their last purchasing experience surged by 57% over 2012 totals;
As many as 40% of respondents said they waited longer than last year to initiate contact with B2B vendors;
As many as 34% of respondents said the number of team members involved in the B2B purchase process increased over the past year;
More than two thirds (68%) of respondents agreed that the number of sources used to research and evaluate purchase has increased over the past year.
Download Now »
Rich Media
Wednesday, 29 January 2014 00:00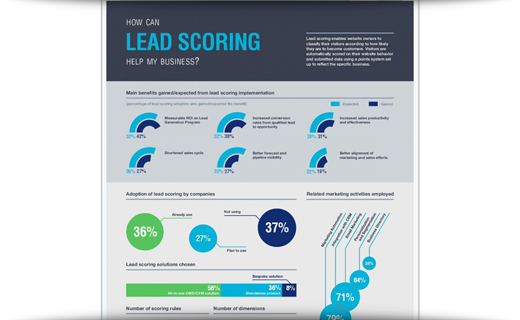 While more than one third (36%) of those surveyed by Kentico have a lead scoring system in place, almost the same number (37%) are not using lead scoring. According to this infographic from the digital marketing technology vendor, 42% of lead scoring adopters gained measurable ROI on their lead generation programs. Other top benefits included increased conversion rates and shortened sales cycles.
Read more...
Content Strategies
Written by Brian Anderson, Associate Editor
Wednesday, 29 January 2014 10:56
With the demand for content at an all-time high, many marketers are turning to curation to fill the gaps. When done thoughtfully, curation can be a useful strategy to ensure a steady flow of content for all stages of the sales funnel, particularly lead generation.
Content curation is a learning process that becomes easier and more consistent over time, observers noted.
Read more...
<< Start < Prev 1 2 3 4 5 6 7 8 9

10

Next > End >>


Page 10 of 233
Demanding Views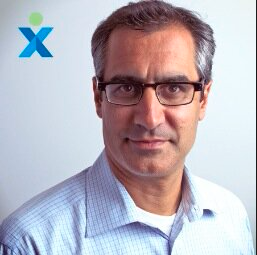 By Michael Idinopulos, CMO, PeopleLinx
We've seen social disrupt a lot of professions: Journalism, retail, telephony, encyclopedias, art photography, recorded music, classified advertising, transportation, real estate and hospitality.
Is professional marketing next?
Read more...
Bulletin Board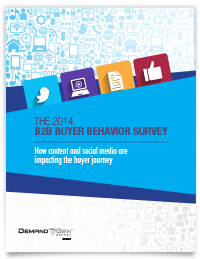 Demand Gen Report's 2014 B2B Buyer Behavior Survey provides insights into how B2B buyers make their decisions. Buyers are waiting longer to engage with sales, but they are more satisfied with the process than in years past. For an in-depth look at this research, download the report now!
Solution Spotlight

Bulldog Gameplan enables B2B enterprise marketing organizations to predict, optimize and model program outcomes and make data-driven planning decisions from a central location.
Read more...
Follow Us
Industry Events
When: March 18 – 20, 2014
Where: New Orleans, LA
Pubcon, the premier social media and optimization conference and expo, will hold its multi-track New Orleans event at the New Orleans Convention Center in the city they call The Big Easy. Pubcon New Orleans 2014, supported by the industry's leading businesses, speakers, exhibitors, and sponsors involved in social media, Internet marketing, search engines, and online advertising, will offer a week-long look at the future of technology presented by many of the world's top speakers.
Read more...
When: March 24 – 28, 2014
Where: Salt Lake City, UT
At Summit 2014, you'll learn how to find and make the most of every marketing opportunity. Hear from leading innovators, explore the latest tools and trends, and see how companies are using Adobe Marketing Cloud to give them the insights they need, faster and smarter than ever. Join us at Summit to discover how Adobe can help you get quantifiable marketing results to maximize your impact and revenue.
Read more...
When: March 25 & 26, 2014
Where: Mirage Hotel & Casino, Las Vegas, NV
LeadsCon showcases the best people and companies in vertical media and direct-response marketing. 5000+ people rely each year on LeadsCon for unparalleled insights and access to marketing leaders. Attend to understand the ever evolving landscape of vertical media and marketing and to get more business done.
Read more...