Industry News
Wednesday, 19 March 2014 09:14

Gagein, a platform that provides actionable news for sales teams, announced that its proactive selling solution Gagein for Salesforce (G4SF) is now available to all Salesforce Sales Cloud users.
G4SF is designed to deliver real-time news that identifies high-value prospects for Salesforce users, pinpointing when and why to call on them to maximize sales.
Read more...
Rich Media
Wednesday, 19 March 2014 00:00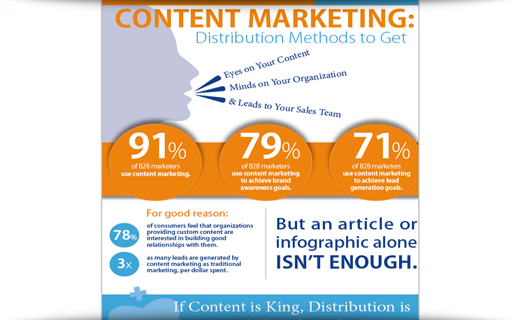 This infographic from sales and marketing agency NuGrowth Solutions explains the best methods for getting your various pieces of content out to the masses. It outlines the content distribution methods to get eyes on your content, minds on your organization, and leads to your sales team.
Read more...
Revenue Strategies
Written by Brian Anderson, Associate Editor
Tuesday, 18 March 2014 11:58

B2B marketing and sales professionals must work together to meet the ever-changing needs of buyers. To be successful, marketing and sales teams need to personalize their communication with their audiences as they nurture them through the buying cycle.
At the 2014 Sales Acceleration Summit — hosted by InsideSales.com — more than 20,000 marketing and sales executives virtually gathered to attend roughly 80 presentations, looking to educate attendees on best practices for nurturing leads, optimizing the sales and marketing relationship and leveraging content throughout the sales funnel.
Read more...
Content Strategies
Tuesday, 18 March 2014 09:32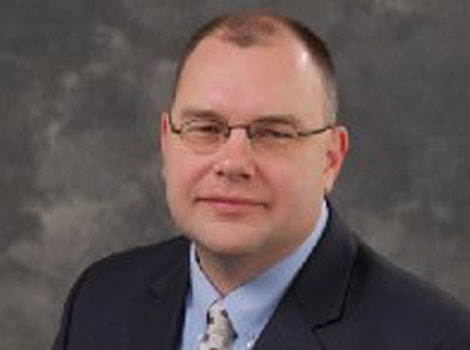 Brent Adamson has changed the selling methods of companies around the world as the co-author of The Challenger Sale. The book has appeared on The Wall Street Journal's Top 10 Business Books list more than a dozen times and has sold 185,000 copies on Amazon.
Adamson is applying the Challenger concept to marketing and will provide a comprehensive overview at the upcoming B2B Content2Conversion Conference, being held May 7-8, 2014 in New York City.
In an interview with Demand Gen Report, Adamson previewed his presentation, which will outline the tenets of Challenger Marketing, the process of "unteaching" the customer and the skills of successful Challenger Marketers.
Read more...
Demand Generation Strategies
Written by Brian Anderson, Associate Editor
Sunday, 16 March 2014 21:33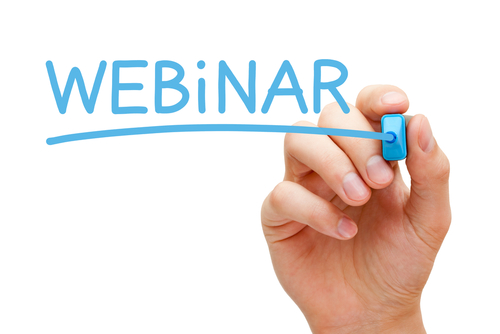 Marketers are always looking to generate more leads, but many leads don't receive sufficient nurturing to realize their full potential.
In a recent webinar, titled Always-On" Marketing: Reaching Prospects Anywhere With Display Advertising And Marketing Automation, representatives from Bizo highlighted reasons why lead nurturing is a necessity for B2B marketers and outlined techniques to boost nurture performance.
Read more...
<< Start < Prev 1 2 3 4 5 6 7 8 9

10

Next > End >>


Page 10 of 244
Demanding Views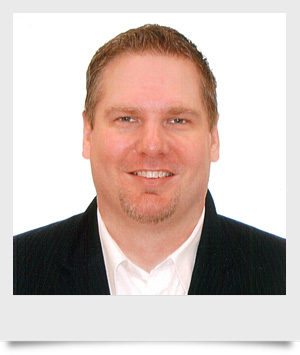 By Loren Padelford, EVP of Sales, Skura Corporation
Companies are now required to hone their sales and marketing efforts to the individual needs and interests of each prospect in order to provide positive customer experiences amid the cacophony of today's marketing-soaked landscape. After all, 81% of companies with strong customer experience competencies outperform their competition, according to Peppers & Rogers Group.
Getting the right content to the right people remains a challenge for B2B marketers, and yet, there are a number of best practices that can be applied to sales efforts and marketing content creation that, even if a prospect hasn't told you what their exact needs are, can improve your chances of delivering a responsive, and timely sales pitch that aligns with your prospect's needs.
Read more...
Bulletin Board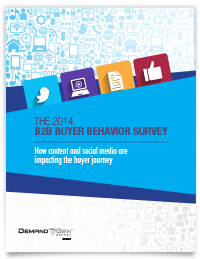 Demand Gen Report's 2014 B2B Buyer Behavior Survey provides insights into how B2B buyers make their decisions. Buyers are waiting longer to engage with sales, but they are more satisfied with the process than in years past. For an in-depth look at this research, download the report now!
Solution Spotlight

The KnowledgeTree content marketing app for Salesforce matches relevant content to leads and opportunities. The tool is designed to identify the most germane, current and effective content for each sales interaction with prospects.
Read more...
Follow Us
Industry Events
When: April 7 – 9, 2014
Where: San Francisco, CA
Join the Marketing Nation as over 3,500 of your peers, colleagues and thought leaders gather to celebrate Innovation in the Nation. Summit 2014 will provide an engaging experience to grow your expertise and network over two and a half days. Connect with ideas, marketers, and resources to help YOU achieve success faster!
Read more...
When: April 23 – 25, 2014
Where: Phoenix, AZ
#ICON14 is the eighth annual conference for small business, hosted by Infusionsoft. This 3-day event brings together the brightest minds in small business from around the world to learn, network and share best practices for success. The event provides everything from inspiring keynote speakers to hands-on Infusionsoft training, plus tips on lead generation, conversion and customer delight. Breakout sessions cover a range of topics like Infusionsoft product training, marketing strategy, social media, business management, automation, branding, copywriting, affiliate marketing and more.
Read more...
When: May 21 – 23, 2014
Where: Orlando, FL
The SiriusDecisions' annual Summit is a unique three-day conference where SiriusDecisions analysts and top sales and marketing leaders from Fortune 500 companies and major SMBs share how b-to-b organizations are solving critical issues that hinder predictable growth. Each year, the theme focuses on aspects of how sales and marketing can, and should, intersect.
Read more...