Demand Generation Strategies
Wednesday, 10 September 2014 08:30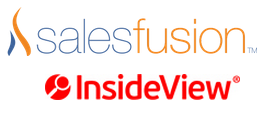 Salesfusion has released a new lead enrichment feature designed to help marketers gather more complete information on leads. Through a partnership with InsideView, data from the InsideView Open platform will automatically populate chosen lead records in Salesfusion and any integrated external CRM.
The feature, Salesfusion Enrich, is available at no cost to Salesfusion customers beginning early Q4 2014.
Read more...
Content Strategies
Tuesday, 09 September 2014 08:30

While 81% of marketers says they use context-based facts specific to a prospect to shape their marketing messages and sales conversations, a new survey from Corporate Visions reveals that they may be focusing on the wrong types of insights. Marketers ranked forward-looking content as the most effective, but reported that their assets focused primarily on common challenges.
"What's surprising about the survey results is that the insights marketers and salespeople feel are the most effective are exactly the opposite of the insights they believe their companies produce," said Tim Riesterer, chief strategy and marketing officer for Corporate Visions.
Read more...
Industry News
Monday, 08 September 2014 09:38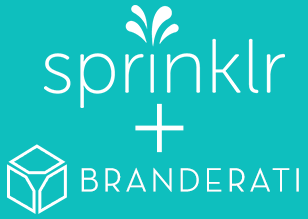 Sprinklr, a social media management platform provider, announced that it has completed its acquisition of BRANDERATI, a platform provider that offers advocate and influencer marketing capabilities. Further details of the deal, including the purchase price, were not disclosed.
The acquisition is the third major purchase Sprinklr has made in the past six months, coming weeks after acquiring TBG Digital and buying Dachis Group earlier in the year. The expansion, is in preparation of a potential IPO in 2015, according to a report in The Wall Street Journal.
Read more...
Industry News
Friday, 05 September 2014 08:51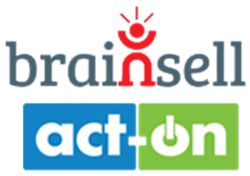 BrainSell, a reseller of CRM, ERP and marketing automation software, has added Act-On Software to its offerings. BrainSell is already a reseller for a number of marketing automation solutions, including Pardot, Salesfusion and HubSpot.
The announcement comes shortly after BrainSell launched a new web site that includes a comparison tool, which is designed to help users compare marketing automation platforms available through the reseller.
Read more...
Industry News
Thursday, 04 September 2014 08:55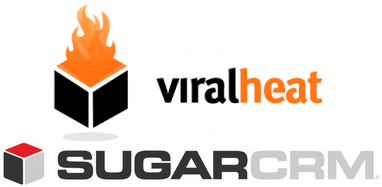 Viralheat, a social media management and monitoring software provider, announced an integration with SugarCRM, a move intended to help users leverage social interactions to boost customer relationships.
The integration connects Viralheat users to their SugarCRM accounts, designed to allow users to create and manage leads generated via their social channels. The partnership can also allow users to generate activity records on leads and track them through the sales funnel. Leads can also be sent to the sales team, which can help companies prioritize high-value targets.
Read more...
<< Start < Prev 1 2 3 4 5 6 7 8 9

10

Next > End >>


Page 10 of 280
Demanding Views
By Bonnie Crater, CEO, Full Circle CRM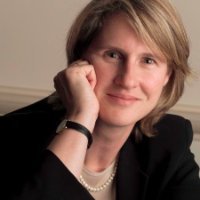 Measuring marketing and its impact on revenue is a hot topic these days but making an investment for change in organizations can sometimes be challenging. More specifically, there are usually three types of reasons we make changes in business — personal reasons, strategic reasons, and financial reasons.
Read more...
Bulletin Board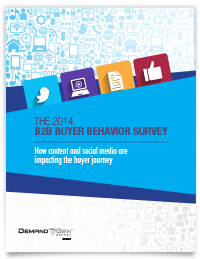 Demand Gen Report's 2014 B2B Buyer Behavior Survey provides insights into how B2B buyers make their decisions. Buyers are waiting longer to engage with sales, but they are more satisfied with the process than in years past. For an in-depth look at this research, download the report now!
Solution Spotlight

Little Bird is a social intelligence solution designed to build social influence that ultimately drives business growth.
Read more...
Follow Us
Industry Events
When: November 11 – 13, 2014
Where: Raleigh, NC
Internet Summit is a premier digital strategies forum with a goal of educating and promoting forward thinking and thought leadership on topics related to internet business and marketing. Attendees come from a broad range of organizations including National Brands, Agencies, Technology Companies, Media, B2B Providers, Associations & Nonprofits and Startups.
Read more...
When: February 16 - 18, 2015
Where: Scottsdale, AZ
The B2B Content2Conversion Conference brings together the top thought leaders and practitioners in both content and demand generation. The combined agenda provides real-world case study examples, as well as actionable takeaways on how marketers can better target, engage and convert prospects into customers. Taking place in Scottsdale, Arizona, the B2B Content2Conversion Conference provides you with a playbook to optimize your 2015 marketing plans.
Read more...
When: February 23 – 26, 2015
Where: Las Vegas, NV
Discover how-to details and strategies for fast, measurable digital marketing success. All of it is real-world experience grounded in rigorous research and taught by successful marketers who face your same challenges. Learn how to make your email campaigns — and your career — more successful than ever and do it within a world-class venue. It's no wonder leading organizations consider Email Summit a priority investment year after year.
Read more...