Industry News
Thursday, 25 September 2014 08:55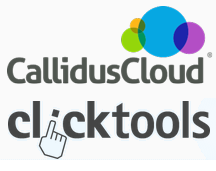 CallidusCloud, has acquired Clicktools, a SaaS-based enterprise survey management platform and data integration solution provider based in the UK. The price was approximately $14 million, and will add roughly 500 new customers to CallidusCloud's client list.
With the purchase, CallidusCloud will add the enterprise survey solution and CRM integration capabilities to its Lead to Revenue marketing suite. The acquisition is expected to add between $600 and $700 thousand of recurring revenue in Q4 and approximately $1 million of recurring revenue per quarter in 2015.
Read more...
Industry News
Written by Kim Ann Zimmermann, Managing Editor
Wednesday, 24 September 2014 11:00

HubSpot made a number of announcements at its INBOUND 2014 event, including a CRM system and enhanced reporting features, as the company prepares to launch its IPO.
HubSpot unveiled a sales platform that includes a free CRM as well as Sidekick, a sales acceleration product designed to provide sales reps with context about prospects and customers to improve sales productivity.
Read more...
White Papers
Wednesday, 24 September 2014 09:16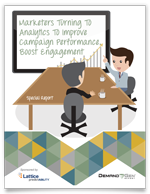 Several years ago when marketers began to dive deeper into the data that they were collecting about prospects, lead scoring was a natural place to begin. Armed with greater knowledge about which leads were more likely to convert, salespeople could improve their performance and focus their efforts on the prospects that had the greatest chance of becoming customers.
Read more...
Industry News
Wednesday, 24 September 2014 09:35

Most companies are practicing inbound marketing, and that is true of companies of all sizes. The concentration of inbound marketers peaks (93%) at companies with a marketing budget between $1 million and $5 million annually, according to the 3,570 marketers surveyed for HubSpot's State Of Inbound 2014 report.
"Marketers are twice as likely to cite inbound as their primary source of leads as opposed to outbound," said Joe Chernov, VP of Content for HubSpot, during a session outlining the study at INBOUND 2014. "Salespeople prioritize inbound leads because they know inbound works."
Read more...
Rich Media
Wednesday, 24 September 2014 00:00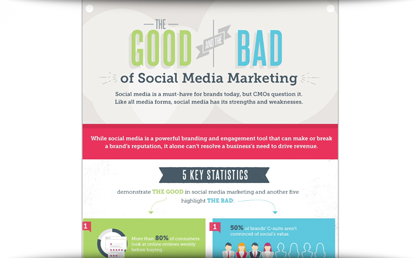 This infographic from Outmarket explores the strengths and weaknesses of social media marketing. Among the positives: People use social media to broadcast their buying signals.
Read more...
<< Start < Prev 1

2

3 4 5 6 7 8 9 10 Next > End >>


Page 2 of 276
Demanding Views
By Israel Martinez, Product Manager, DNN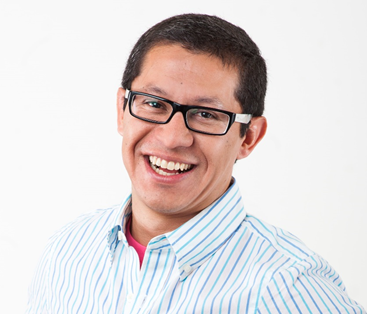 You want a shorter sales cycle and your customers want a shorter buying cycle. No one benefits from prolonging the process. But if your goals are aligned, why is it that things seem to be going in the opposite direction?
According to the International Data Corporation (IDC), 56% of the buying process is spent searching for educational content. IDG reported that 86% of B2B buyers say that the content created by marketing departments is not useful, relevant or aligned with their needs. A study from Forrester says that 76% of buyers choose vendors that can have intelligent conversations and deliver effective value messages, and Sirius Decisions reported that the number one sales inhibitor is an organization's inability to communicate the value of their products.
Read more...
Bulletin Board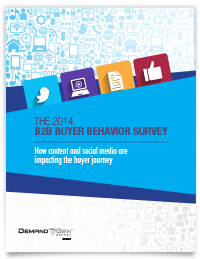 Demand Gen Report's 2014 B2B Buyer Behavior Survey provides insights into how B2B buyers make their decisions. Buyers are waiting longer to engage with sales, but they are more satisfied with the process than in years past. For an in-depth look at this research, download the report now!
Solution Spotlight

Socedo is a tool that enables users to leverage social media for lead prospecting and engagement.
Read more...
Follow Us
Industry Events
When: October 8 – 10, 2014
Where: Boston, MA
Are you armed and ready to meet the marketing challenges of today, tomorrow, and beyond? With technology and the way we live changing rapidly, B2B marketers have so many options and tools that it can be overwhelming. At the 2014 B2B Marketing Forum we will have inspirational speakers presenting on the hottest, smartest topics—giving you the knowledge you need to thrive in 2014, 2015 and beyond. Get ready to bullet-proof your marketing for the future and come out a modern marketing rock star!
Read more...
When: October 13 – 16, 2014
Where: San Francisco, CA
Whether you're a company of five or a Fortune 500, you're going to learn a lot of innovative ways to improve your business at Dreamforce. With over 1,400 sessions and thousands of live solutions from the world's largest cloud ecosystem, Dreamforce has tailored content specific to your business size and type, for any role in your company.
Read more...