Tuesday, 23 October 2012 09:15
According to eMarketer, there are now more than 115 million smartphone users in the United States alone. That includes tens of millions of businesspeople who research their B2B buying decisions using phones, tablets and other mobile devices.
This week's infographic, provided courtesy of ION Interactive, offers 10 best practices for crafting practical and effective mobile landing pages. Learn what it takes to build a mobile B2B presence that engages and converts your prospects.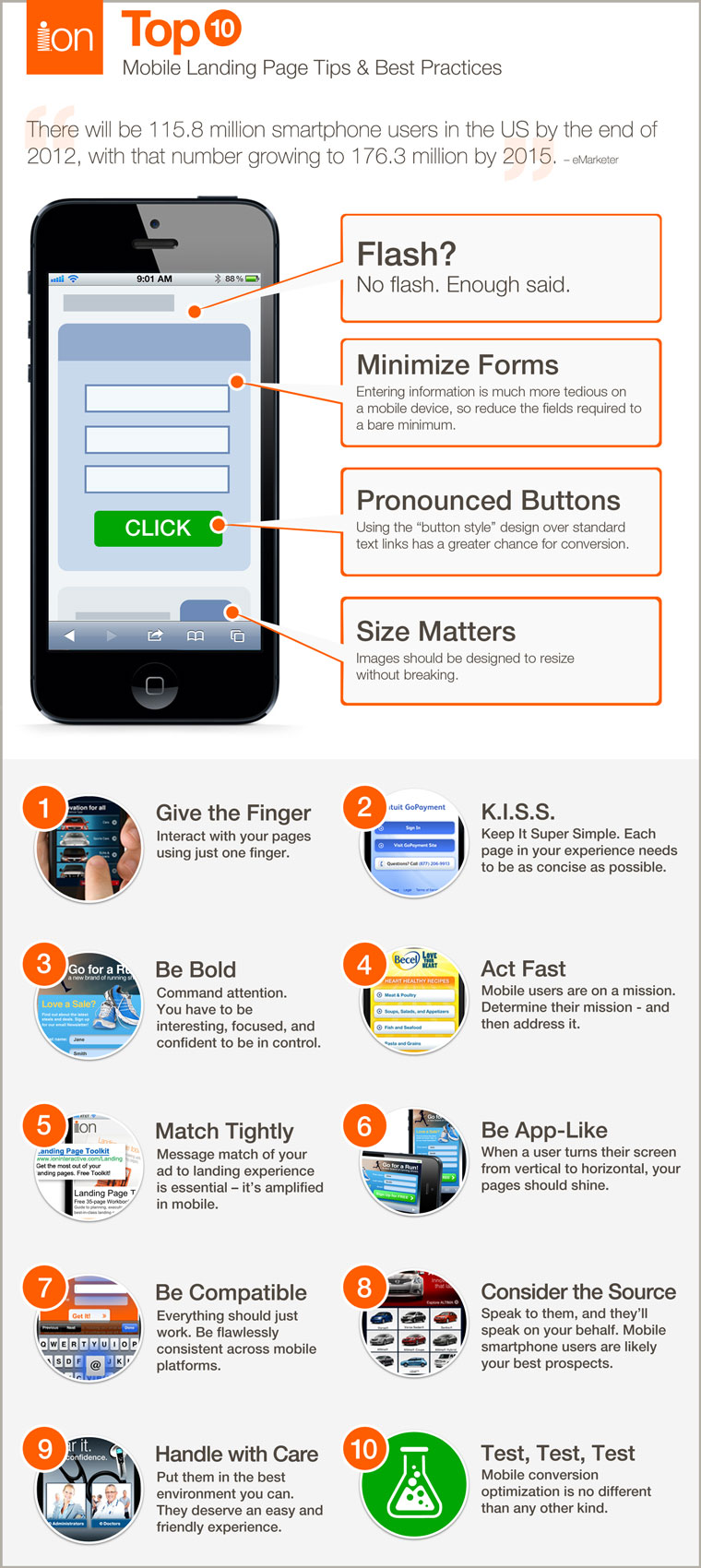 blog comments powered by