Shifts in B2B buying patterns call for a new, soft-selling approach. This section highlights the rapidly evolving need to demonstrate value propositions via content marketing and educate prospects more effectively.
Monday, 25 August 2014 09:01
BrightEdge unveiled a Community Edition of its content marketing platform, including access to Data Cube To-Go, a repository of content from across the web, and Content Optimizer To-Go, a recommendation engine for content optimization.
Community Edition is positioned as a free Google Chrome plug-in to help content marketers insight into the performance of digital content, competitor's content, and receive performance-enhancing recommendations.
Read more...
Thursday, 21 August 2014 09:44

Uberflip announced the launch of Content Score, a feature that is designed measure the effectiveness of each piece of content in the user's Uberflip Hub. The announcement highlights the growing trend that content marketers desire an accurate way to measure their content marketing efforts.
Content scoring has become an appealing feature for many content marketers, and a number of B2B vendors have added content scoring capabilities to meet this growing need. Kapost recently announced their content scoring feature for its content platform, and LinkedIn Business Solutions also offers content scoring features for its customers.
Read more...
Tuesday, 29 July 2014 07:33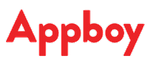 Appboy, a marketing automation platform for mobile apps, announced new multivariate testing capabilities designed to help marketers test variations of headlines, copy and content on multiple messaging channels, including email, in-app messaging and push notifications.
The company is positioning the tool as a way for marketers to identify and automate the messaging mix that will have the highest impact on metrics such as conversion rate, click-through rate and revenue generated, according to Bill Magnuson, co-founder and CTO of Appboy.
Read more...
Monday, 21 July 2014 09:43

Forrester Research unveiled the results of its latest study, which revealed that while many B2B marketers are embracing content marketing, many are still early on in the journey from product-focused to relationship-building content.
According to the survey, 85% of B2B marketers fail to connect content activity to business value, even though roughly half (51%) of those surveyed state their content marketing strategies are mature. This ultimately prevents marketers from retaining customers and creating long-term relationships, according to the research.
Read more...
<<

Start

<

Prev

1

2 3 4 5 6 7 8 9 10 Next > End >>


Page 1 of 12