Shifts in B2B buying patterns call for a new, soft-selling approach. This section highlights the rapidly evolving need to demonstrate value propositions via content marketing and educate prospects more effectively.
Written by Brian Anderson, Associate Editor
Wednesday, 09 July 2014 09:07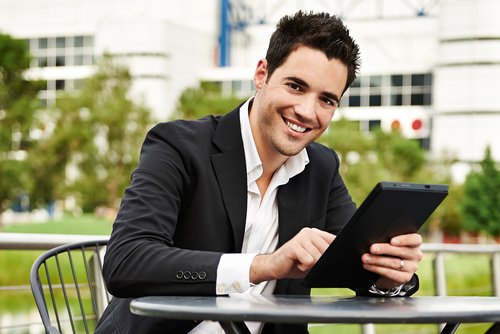 B2B marketers have long segmented their audiences by role, industry and company size, among other criteria. Some progressive B2B marketers are now adding "generation" to that mix as they look for ways to capture the attention of Millennial buyers as they rise through the ranks and move into decision-making roles.
Roughly one fifth (21%) of the participants in this year's Content Preferences Survey are part of the Millennial generation, and that number will continue to grow. The Millennial generation is gradually growing into the B2B buyer role, and marketers need to understand what motivates and entices buyers in this age bracket compared to their more seasoned brethren.
Read more...
Written by Brian Anderson, Associate Editor
Monday, 30 June 2014 13:00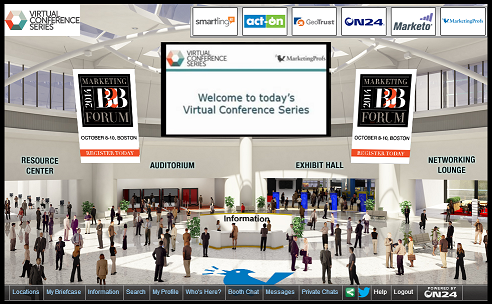 At the recent MarketingProfs Virtual Conference, a wide range of social media experts came together to offer their insights on effectively managing the social aspects of content marketing campaigns — including the ideal lengths of posts — and strategies for personalizing social outreach.
Successful social media posts consist of valuable content for the marketer's target audience. Content that is found valuable among a social community are often the pieces of content that circulate the furthest. The content has to pass the "re-share" test in order to be considered valuable, according to Guy Kawasaki, Chief Evangelist at graphic design platform Canva.
Read more...
Written by Glenn Taylor, Associate Editor
Wednesday, 11 June 2014 09:29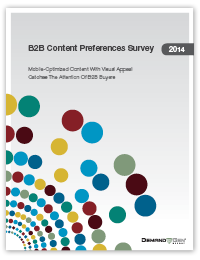 B2B buyers are placing a greater emphasis on visual content throughout the purchasing lifecycle, and are accessing content much more frequently from smartphones and tablets. These trends have led to an even higher buyer reliance on content than ever before to assist in research and purchasing decisions.
Those are just a few of the trends identified in Demand Gen Report's 2014 Content Preferences Survey, which polled more than 100 B2B buyers about their use of content in making purchasing decisions. Of the respondents, almost one third (32%) held positions in an IT department, while 19% worked in professional services. C-level executives represent 24% of the respondents.
Read more...
Written by Brian Anderson, Associate Editor
Wednesday, 04 June 2014 11:03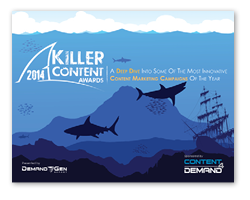 Content has become a highly valuable tool that B2B marketers are leveraging on a regular basis. As a result, buyers now face a daily deluge of content, raising the bar for marketers to differentiate their offerings.
What are the key attributes of content that rises above the rest? Of the 25 organizations that were recognized with Killer Content Awards this year, the trend toward highly visual content was evident. Content that speaks to buyers' needs and reaches them on social media and other platforms that are relevant to them also were key features of successful content marketing campaigns.
Read more...
<<

Start

<

Prev

1

2 3 4 5 6 7 8 9 10 Next > End >>


Page 1 of 12